KISI Provides Remote Access Entry While Reducing Risks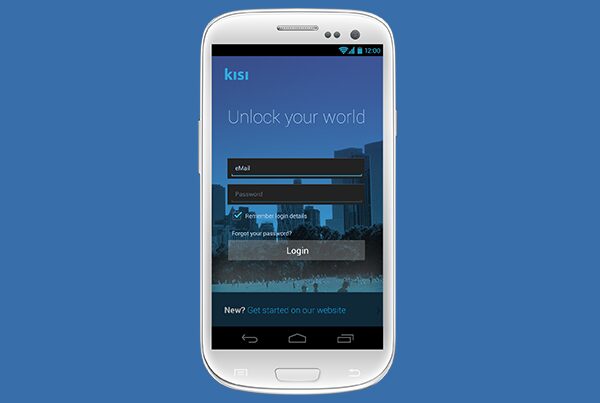 kisi*
Although the commercial real estate industry has made significant strides in the last couple of years in terms of technology, there is still much to be done. Now, a new tool is providing property managers with a more convenient option for remote access entry while simultaneously reducing risks. A cloud-based access control app, KISI utilizes an encrypted, secure web interface.
Saving Time and Money with Remote Access Control
With the use of this mobile app, property managers are now able to grant keyless entry to preapproved users for specific spaces. In the past, property owners and managers had little choice but to rely on the use of physical keys, Pin Pads, keycards, or turnstiles in an attempt to control building access. Unfortunately, this often resulted in serious security issues. Along with providing greater security control, KISI also makes it much easier to track access and even replace access entry, a process that was previously quite time-consuming.
For instance, KISI eliminates the need to replace keycards or keys. In fact, it is possible to integrate KISI into a property's security system, a measure that can save significant amounts of time. With just a few clicks, it is possible to issue electronic keys to preapproved individuals. Additionally, KISI provides the ability to monitor all activity associated with issued keys through an easy-to-use dashboard.
As a result, property owners and managers can retain complete control of whom has access to their buildings as well as specific offices or rooms within those buildings. It is even possible for building owners and managers to monitor the actions of an individual once he or she has entered the building. KISI also eliminates the need for keyholders or keychains. Since there is also no need for different sets of keys or access codes, KISI also helps provide increased uniformity. Since building owners and managers can now unlock doors remotely from their smartphone, there is also no longer a need to be physically present at the location. Access permissions are handled remotely, while real-time logs can be made available via the dashboard.
This can prove to be tremendously important in terms of enhanced security because it eliminates the risk of swapping keys and keycodes or of codes being copied. KISI also provides building owners and managers with decreased expenses. Previously, lost keycards and keys typically meant replacement expenses. The cost for integrating KISI is based on building size.
The easy-to-use dashboard provides building owners and managers with even more advantages, including the option to monitor the use of keys and conveniently handle remote entry. Building owners and managers can also limit access to specified doors as necessary.
Along with making remote access easier for the commercial real estate industry, KISI can also be integrated into residential properties. KISI has already changed the real estate industry in such a dramatic way that it has won the RE: Tech Challenge! Award.