Latch and Comelit Partnership to Compete with Amazon Key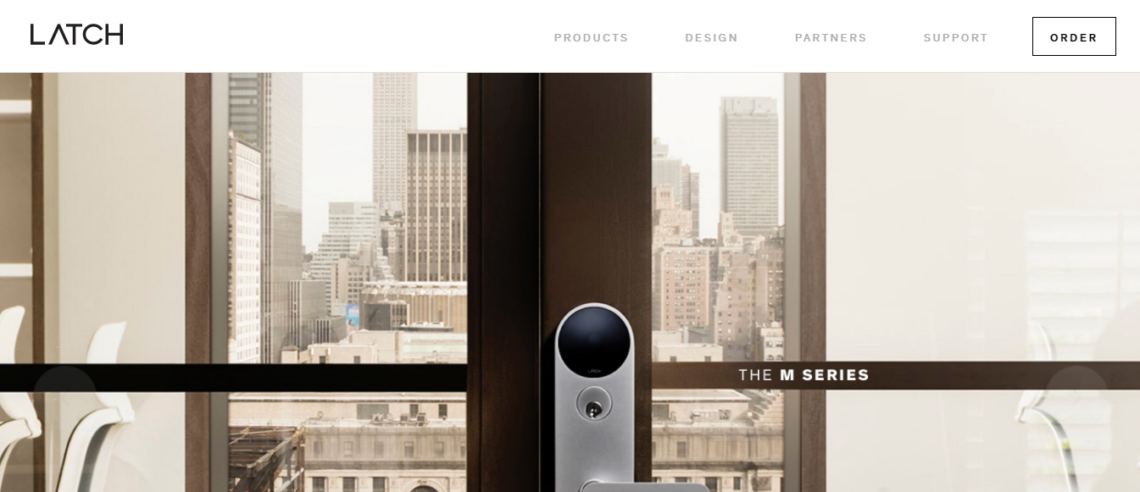 Thanks to an exciting new partnership between Latch, a smart access system provider, and Comelit, a world leader in intercom systems, the first complete intercom and smart access solution for all multifamily and commercial buildings will be introduced in 2018.
With other smart access systems, smartphones can be used in place of keys, cards, or punch codes, but with a catch. Until now, most systems required users to be present on location to gain access with a mobile device. Not with the new system. In buildings with Latch and Comelit installed, residents can grant access to guests, delivery personnel, and other service providers without ever actually being home to receive the guest, service, or package.
Latch entered the access industry with a solution to unlock building entry from mobile phones. Through their work in designing seamless smart access systems, they discovered that the industry wasn't integrated enough. Why?
"In the past, every building has had to deal with three separate systems to manage their staff and residents: one to let people into the building and common areas, another to handle keys for every individual apartment, and a third to safely communicate with someone requesting access-- an intercom system. These three systems have never talked to each other or worked together to create one simple, complete system. Now they do," explained Latch's cofounder and CEO, Luke Schoenfelder, in a Medium post.
The way it works is simple. When a guest, delivery personnel, or other party arrives, they call the unit on the Comelit entry panel. An alert is sent both to the apartment via intercom and to the resident's mobile phone via the Latch app. The tenant sees via their phone who is requesting access. With the push of a button, they can decide to unlock the building or apartment from wherever they are.
Besides the conveniences of a fully integrated access model, the system provides peace of mind. Users can receive packages into their units even while on vacation rather than leaving them outside, a red flag inviting thieves. They always know who is trying to gain access to their unit.
While the Amazon Key made news several weeks ago with its delivery access solution, the Amazon service does have some drawbacks, like not meeting local municipal requirements for multifamily buildings. Latch and Comelit's partnership addresses those regulations, allowing for secure entry to anyone who approaches the building.
Latch provides seamless access and simple management for multifamily buildings. The smart system access allows users to unlock a door with a smartphone, key card, or special door code. Latch door locks work on any door throughout a building. Comelit is an industry leader in security and intercom products founded in the 1950s. The firm designs door entry, video surveillance, anti-intrusion, home automation, and access control systems.
Scheduled to roll out in 2018, the new system works with advance notice guests or to third-party service providers that arrive unexpectedly at a building. Learn more about the new Comelit and Latch partnership.
DON'T MISS OUR UPCOMING CRE // TECH EVENT IN NEW YORK ON DECEMBER 7TH! TICKETS ARE ON SALE NOW!