LeaseLock: The End of Security Deposits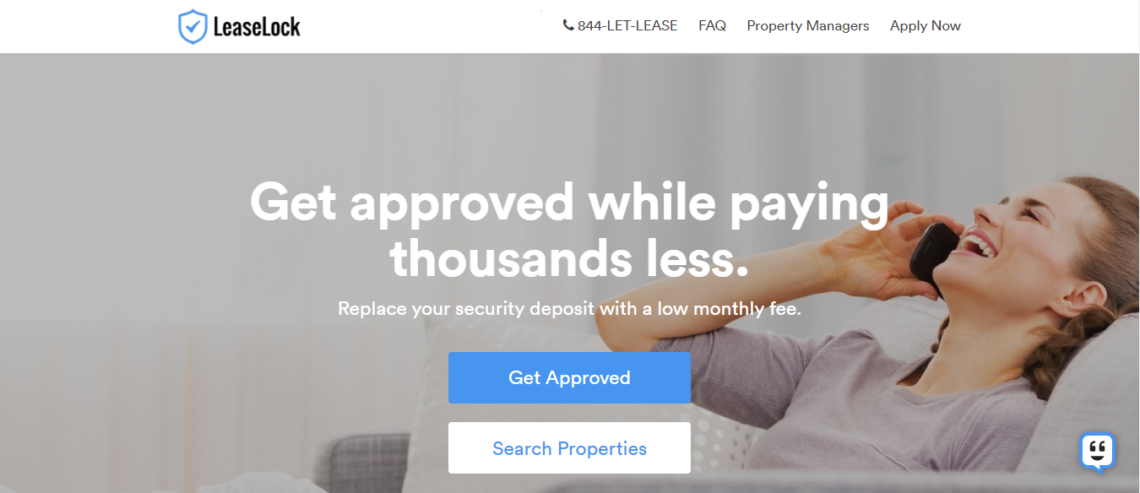 A landlord's perfect world: renters get approved quickly -- and future payments are secured -- without having to charge exorbitant security deposits or hunt down friends and family to cosign. Here's a real-world "mission accomplished:" LeaseLock helps renters get approved while insuring property managers for losses against rent and damages.
LeaseLock is the first nationwide security deposit insurance company. The program is paid for by the renter as a small monthly fee and always free to the property. The policy covers rental property owners, managers, and landlords against financial losses from the non-payment of rent by renters, and also covers losses from damage to the unit.
Note that LeaseLock is not a cosigner or guarantor. It's an insurance program in which qualified renters pay a small monthly fee for approval. LeaseLock insures the property manager against loss of rent in the event of renter default. It also replaces the need for a cosigner, guarantor or collection of extra security deposits.
How it works: the renter applies online at LeaseLock.com and once approved, pays $15 to $75 per month depending on risk profile (it could be higher for others with a weaker financial profile).
Do the math: if an apartment rents for $1,500 a month, the typical security deposit might amount to $500 to $2000. With LeaseLock, that upfront security deposit is now replaced with a small non-refundable payment of $15 to $75 per month, allowing renters to free up cash that would normally be tied up for a year in escrow accounts controlled by the landlord.
According to LeaseLock, one-third of all renters are viewed as high-risk and are subsequently charged an extra one-month security deposit; this may be due to many factors, including immigrants with no credit history, millennials with a very thin credit file, and renters with foreclosures or other life-altering events.
The company uses proprietary financial technology to analyze and evaluate risk. The process includes reviewing the applicant's full finances, past rent-payment history, and other indicators beyond their credit score. Approved applicants make their first LeaseLock monthly payment and get approved for the lease.
LeaseLock's operational, application, underwriting, and fast-paced claims systems are completely paperless and run on state-of-the-art platforms. Its continually self-learning and self-improving behavioral economics algorithm analyzes individual renter spending habits, income, past financial behavior, and many other indicators to predict rent-payment default and even damage to the unit.
LeaseLock may be used at any property currently enrolled in the program (see the property list); in the meantime, the company is aggressively enrolling more properties across all 50 states (click here to enroll your property).
The advantages to the property manager and landlord are economic as well as technical. LeaseLock continues to lower pricing and allows payments to be spread out for its renters for a full year.
"There is so much data we can use to best serve our clients and renters," says LeaseLock CEO Reichen Kuhl, "and LeaseLock -- a company that combines true InsureTech, RealEstateTech, and FinTech -- will stay #1 because of how we use it."
Property management companies using LeaseLock include Greystar, Equity Residential, Lennar and Avenue5 Residential.
Click here to find out more about LeaseLock.
DON'T MISS OUR UPCOMING CRE // TECH EVENT IN NEW YORK ON DECEMBER 7TH! TICKETS ARE ON SALE NOW!