Leveraging Technology to Meet the New Bar Set for Multi-Family Developers, Owners and Operators.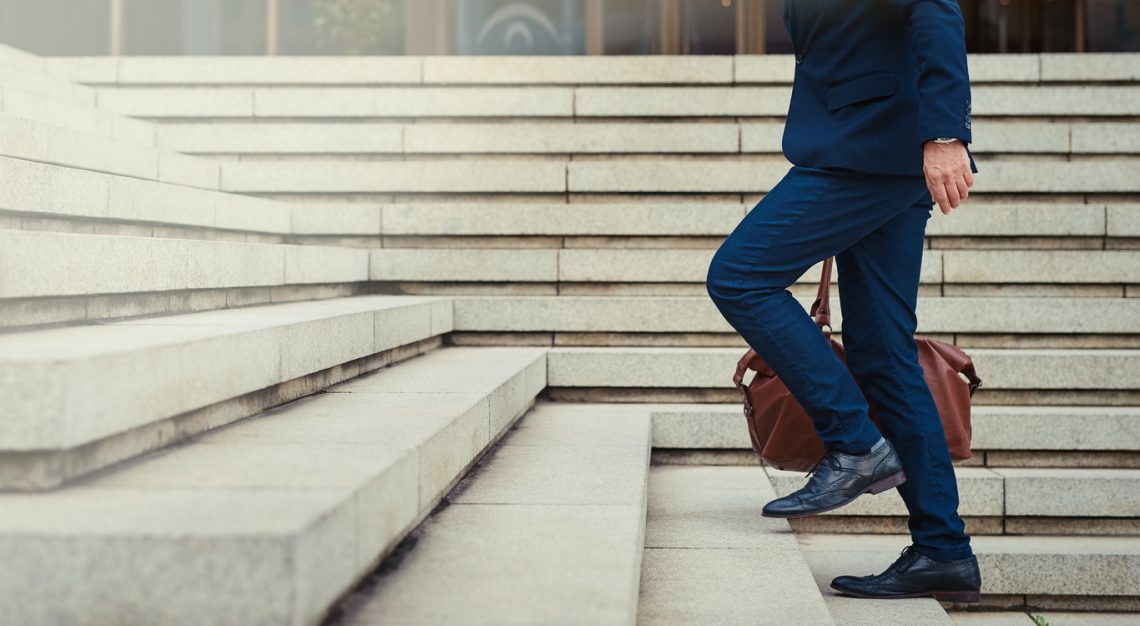 Guest Post by Stuart Berger, CPA, Partner at Sax LLP, Founder of Sax's Real Estate Practice
The real estate industry, and every industry at that, is facing a forced evolution due to new and more innovative technological tools that benefit tenants and owners alike. This new age calls for a swift revamp in the ways developers, owners, operators, and tenants function and communicate. The bar of expectations has now been set high with regards to immediacy and efficiencies on all levels, especially as millennials begin to take their seat at the real estate table.
As an integral member of Sax LLP's real estate practice over my 30 plus year career, I have been working with all types of real estate professionals– mainly multi-family developers, owners and operators for office, industrial and commercial properties. It is my responsibility as my clients' advisor to be proactive in identifying and maximizing opportunities in the current marketplace, and I have witnessed first-hand the surge in advanced technology products and solutions, and understand the need to implement them.
Even at Sax, we have taken a strategic step forward with an emphasis on a heavy investment in technology. As we continue to see advancements in the market and the transformation of business models, we consistently advise our clients to do the same.
Cloud-Based Data + Real Time Reporting
Property and tenant management tools have brought such drastic changes to the way real estate professionals operate and have sped up the market to join this new technology focused landscape. Leveraging cloud based data, Real Estate firms are securely housing information relevant to properties, projects, tenants and staff – like schedules, floor plans, unit availability and pricing – that can be accessed from anywhere at any time. Couple that with status updates and reporting in real-time, and transactions and communications are accelerated considerably which is instrumental to efficiency and productivity. These capabilities allow for developers, owners and operators to make more informed business decisions and plan strategically while being held accountable for goals and objectives.
Rent Determination + Collection
More and more, companies are embracing programs like Rainmaker LRO which determines the pricing of multi-family housing the way Expedia or Priceline does for airfare. Prices are adjusted based on real-time supply and demand to set rent amounts more efficiently. By doing so, owners can increase profitability, while keeping units occupied.
Such software also makes addressing potential issues more transparent for owners. For example, The Fair Housing Act requires the same asking price for two parties looking at the same space at the same time. New software will take this into account, eliminating a landlord's exposure to violations. These types of functions are invaluable as it removes the guesswork and emotion out of the owner's decision-making process, and bases conclusions on hard analytics and current rules and guidelines.
Also, just simply collecting rent has advanced leaps and bounds. We see the market maneuvering fast from the age of manual rent checks and switching gears towards software that allows for direct deposits. With new electronic systems, the window for error closes greatly, and delays with receipt of funds are eliminated as payments hit the books exponentially quicker.
Property + Customer Management
Property and customer management software has proven to be a game-changer in the real estate world with capacities to track assets and inventory, manage contracts, process rent payments, monitor construction schedules, ensure tax compliance and market and communicate to prospects and existing residents. Essentially, these software applications are a one-stop-shop for owners who can now remain organized as their portfolio grows, and are more equipped to forecast potential costs, manage offers and closings, and analyze their own business performance for issues and improvements needed.
Tenant turnover is expensive, and vacant units are a loss. Many software applications focus on attracting new prospects through marketing features like email communications, lead reporting and hosting rental listings. Equally important is tenant satisfaction and retention, and tools have been developed to address many issues with multi-family properties such as enhanced security features like virtual keys, or having alerts sent when packages are delivered to eliminate theft.
Many software products, like Buildium for example, focuses on efficiencies for owners and residents. This web-based software streamlines daily tasks for property managers, and other business operations including accounting, rent, vacancy and maintenance cycles. In addition, the platform provides user-friendly resident portals for processing rent payments and submitting maintenance tickets to simplify communication, streamline service and reduce payment delinquencies.
Tenant portals are also being used to provide forums where residents can communicate with each other. Whether that be to request a dog walker, offer furniture for sale, ask for a recommendation on a cleaning company or to book a common area on the property – this element adds value in fostering a sense of community, and increases satisfaction among residents.
Here is a list of top property management software platforms.
Zero to Infinity
Ironically, since we've entered a realm of new and expanding capabilities, we are now bombarded with an over-abundance of options and it is difficult to determine what products are best, and what functions are necessary. I work not only to help clients see the value in following new technology to enhance their revenue stream, control expenses and positively boost the resident experience, but to also help determine what best addresses their specific and unique needs.
Technology will only become more advanced as we move forward, and it is imperative that professionals in the real estate industry recognize the new tools for what they are – a means to improve in all areas of business. As our society relies more and more on technology, staying ahead of the curve is what will set you apart from your competitors and increase your overall reputation as a leader in your field.
Stuart Berger is a Partner at Sax and the founder of the firm's Real Estate Industry Services Group. For more than 30 years, he has provided industry-specific tax and advisory services, with a special emphasis on helping family-owned businesses realize their full profit potential and maximize tax benefits.
Family owners and investors rely on Stuart's real estate industry knowledge and experience to guide them to success in all other areas of their businesses as well, including acquisitions, succession planning, strategic planning and wealth preservation. Stuart's expertise ranges from tax planning, assurance and attestation services to opportunity funds and low-income housing credit.
Stuart is a Certified Public Accountant in New Jersey. He currently serves on the Sax Executive Committee and Compensation Committee and is a past managing partner of the firm.
Connect with Stuart on LinkedIn.
DON'T MISS OUR UPCOMING CRE // TECH EVENTS IN LOS ANGELES ON SEPTEMBER 28TH AND NEW YORK ON DECEMBER 7TH! TICKETS ARE ON SALE NOW!