London's First Chief Digital Officer, Theo Blackwell, To Deliver Opening Keynote at CREtech London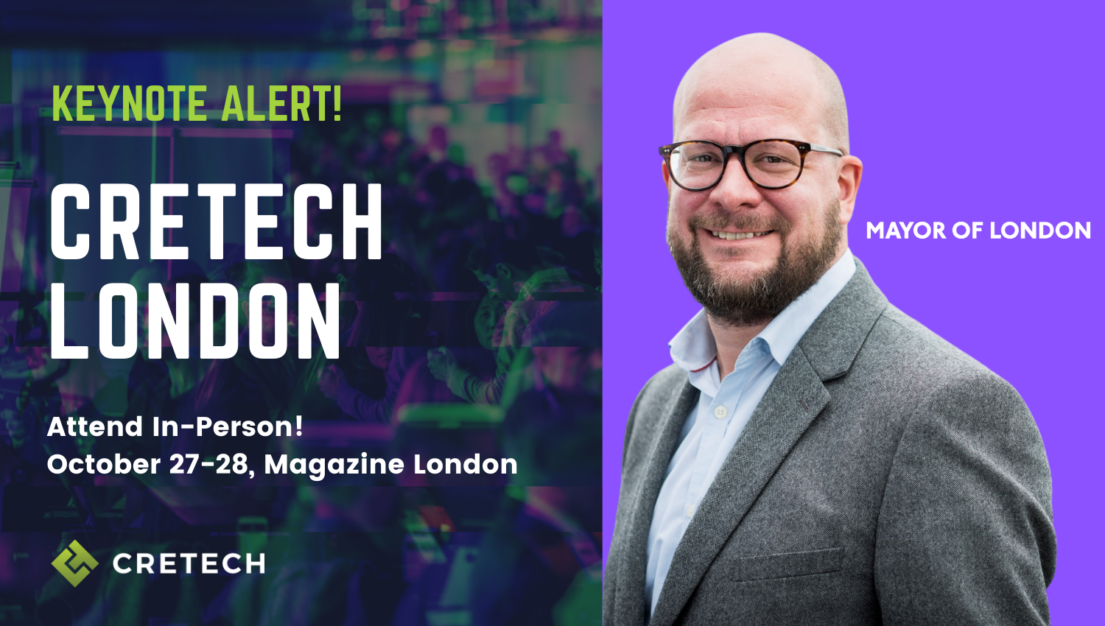 New York (September 21, 2021) CREtech, the world's leading community of professionals devoted to technological innovation in the real estate sector, has announced Theo Blackwell, Chief Digital Officer, Office of the Mayor of London, will deliver the opening Keynote Address at CREtech London this October 27-28. Formerly known as FUTURE PropTech until acquired by CREtech in 2019, CREtech London is Europe's most important PropTech networking event.

Appointed in 2017 as London's first Chief Digital Officer, Theo leads on London-wide digital transformation, data and smart city initiatives at City Hall. Theo's role involves strategic leadership on the digital transformation agenda for London's public services, across the GLA group and the wider public sector; Convening on behalf of the Mayor, across London local government to support the take-up of innovative, technology, and data-led approaches to service delivery and public engagement; Developing and promoting partnership between the public, private and community sectors to enable and support the development of new public service-oriented technology and innovation.
Attendees of the London conference will connect with the world's most prestigious group of real estate tech professionals in the Tech Connect Lounge, gain actionable insights from experts driving innovation in real estate and will be able to pre-book 1:1 meetings at the conference through CREtech's official event matchmaking app. The event will be hosted at one of London's premiere event venues, located in the heart of Greenwich Peninsula, Magazine London, boasting over 19,994 sq meters of space, with views of Canary Wharf.

To learn more about #CREtechLondon2021 and to register for the conference, click here.

About CREtech
CREtech is Reimagining Real Estate. We are the largest international community of professionals devoted to technological innovation in the real estate sector. Our mission is to help the industry embrace, adopt, and future-proof its businesses. Our streaming, live/virtual events, and consulting platform inspires the next generation of ideas, processes, and people to champion the world's largest asset class.
Explore the community: CREtech.com