New AI Helps CRE Agents Convert Leads to Deals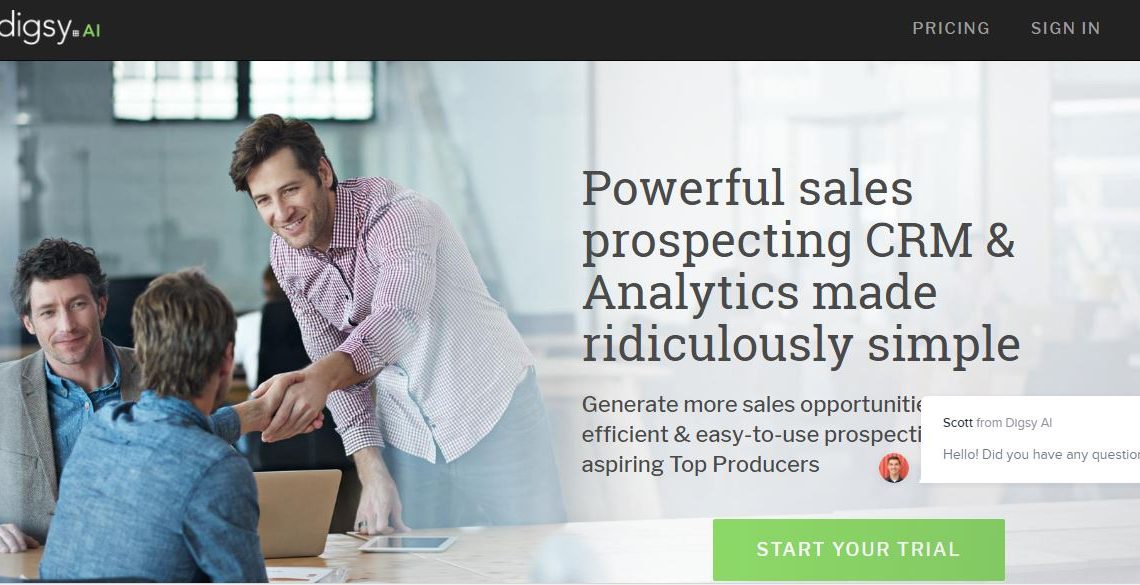 Imagine knowing the precise steps that move a contact into a sealed real estate deal. Up until now, brokers have explained a guaranteed sales pipeline to their agent teams using their personal experience. Digsy AI removes the guesswork out of what agents need to do to win contracts using sophisticated artificial intelligence to track sales performance.
Designed by a commercial real estate agent for the CRE industry, the sales prospecting platform keys in on best sales practices to improve performance and win more commissions. Digsy AI knows precisely what an agent needs to do next to move the potential client further in the buyer's process and closer to a completed contract.
"Sales performance research shows that 80% of successful deals are made after contacting a prospect 5-12 times. Yet, less than a measly 10% of sales reps contact a prospect more than 3 times. Digsy AI improves sales performance by making it easy for brokers to achieve the required number of contacts (and other practices) to generate a new deal — with less data entry and mental effort," said Andrew Bermudez, Digsy CEO and co-founder in a press release.
Brokers can better educate their teams powered by metrics. The artificial intelligence takes what it learns from real estate agents mixed with best practices and delivers information on what works and where to go next. The Digsy AI zeros in on best practices unique to each brokerage team that lead to revenue and finished deals and what practices are best avoided. Smart teams using Digsy's data can dominate a market.
Leading CRE companies like NAI Capital, CBRE, JLL, and Cushman & Wakefield use Digsy AI. Now all brokers and agent teams can sign up for a free 14-day trial.A former Apple CEO, Zillow board member, K5 Ventures, and other leading executives back the sales development platform.
Come meet us in San Francisco on June 8th at CRE // Tech! Tickets are on sale now!