Noga Golan appointed IBREA President to succeed Ragnar Lifthrasir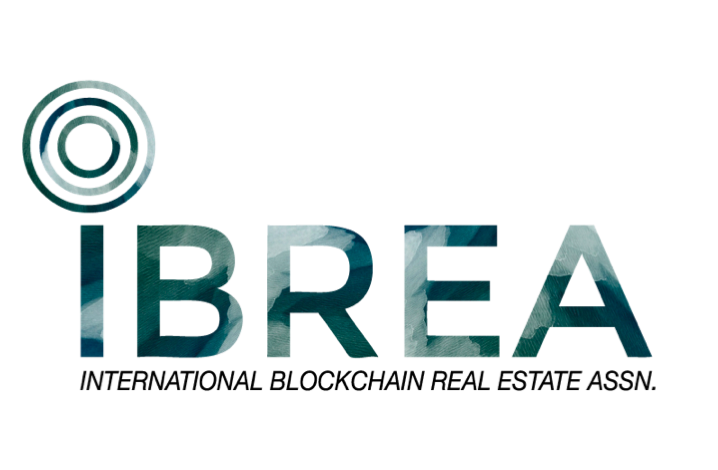 The International Blockchain Real Estate Association (IBREA)
announced today that Noga Golan, who has held the role of San Francisco Chair since August, will immediately assume the position of President. With the launching of the Cook County blockchain real estate pilot program, IBREA`s founder and President, Ragnar Lifthrasir, will transfer his efforts towards building Velox.
"I founded the International Blockchain Real Estate Association over three years ago because I saw the tremendous potential for Bitcoin and blockchain to transform the property industry. I saw we needed to bring together two different worlds." Said Lifthrasir. "Now, I`m happy to say, we have a strong community of both blockchain and real estate engineers, investors, lawyers, and advocates. 2016 is the year real estate woke up to blockchain. 2017 will be the year real estate adopts blockchain"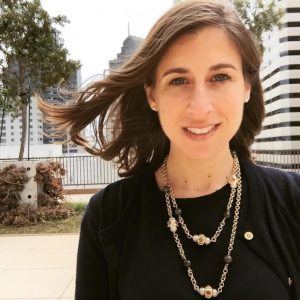 To ensure a smooth transition, Lifthrasir will continue to help steer major initiatives, set vision and strategy, and guide the company`s data analytics and relationship priorities through the end of 2016. Golan will assume control of all day-to-day operations of IBREA and succeed Lifthrasir, who will step down from the President role effective immediately. He also will remain on the Board of Directors and serve as Chairman of the Board.
As President, Golan will have overall leadership responsibility for IBREA`s strategic direction and growth, and will report to the Board of Directors.
Golan joined IBREA in the spring of 2016 as a San Francisco member of IBREA before being named San Francisco Chair in August 2016. Under her leadership, IBREA held its first official San Francisco event in September bringing together attendees from various and diverse backgrounds. Professionals with expertise in financial technology, blockchain, real estate tech, real estate investing, academia, and more, were in attendance. The event allowed IBREA members and non-members alike to come together, share thoughts, ideas, and questions about real estate and blockchain technologies.
Golan`s extensive real estate, finance, and leadership background before joining IBREA includes serving for over five years as an associate of Spear Street Capital, a real estate private equity firm headquartered in San Francisco, California and three years as Lieutenant of the Israeli Defense Forces. She is also a member of the business development & growth strategy team at Juniper Square, a company based in San Francisco, transforming how limited partners and general partners in commercial real estate exchange information and capital.
Golan holds a Bachelor`s degree in Business Administration with a focus in finance from The Interdisciplinary Center in Herzliya, Israel where she graduated Magna Cum Laude, and competed in European and world debating championships.
"Noga has been an early and enthusiastic supporter of IBREA," said Lifthrasir. "With her years of experience in institutional commercial real estate, a passion for technology and non-profit work, and living in the tech center of the universe, Noga has all the qualities to help IBREA move into its next phase of growth and innovation. On behalf of the Board of Directors, I am pleased to welcome her as President."
Lifthrasir founded IBREA in October of 2013. He has grown membership from one to over 1,290 members - through organic growth, over a dozen strategic events across the globe, and the addition of many professionals from overseas, in over 17 new countries, to its geographic footprint.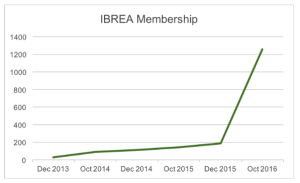 "Ragnar founded IBREA and grew it from a small group to a prominent organization in less than 12 months," said Golan. "His enthusiasm and dedication are admirable, and it is an honor to be a leader in the IBREA team."
Golan continued: "I hope to continue the trend of membership growth and to further grow the organization as a global meeting place for blockchain real estate enthusiasts. It is great to see that our members are as excited as we are about the future of blockchain in real estate."
IBREA and its founder were referenced this year in Bitcoin Magazine`s Kyle Torpey`s article regarding Chicago`s Cook County pilot program testing Bitcoin blockchain-based property title transfer. The Cook County Recorder`s Office, the second largest such office in the United States, will be the first in the country to experiment with blockchain technology via an exclusive partnership with Lifthrasir`s real estate tech startup Velox. The Recorder`s Office will use Velox to test blockchain applications of property title transfer and a system for filing liens; compatibility between a blockchain and a traditional, server-based setup; fraudulent use prevention and conveyances of vacant property in Chicago. Following the success of its inaugural conference in May 2016, the Second Annual IBREA conference will be a two-day event taking place in New York City from April 4– 5, 2016.
About IBREA
IBREA (International Blockchain Real Estate Association) is a nonprofit, member-focused advocacy, educational, and trade organization dedicated to implementing Bitcoin and related blockchain technology in real estate. Organized as a LinkedIn group with 1,200+ members in 17 countries, IBREA include professionals in real estate development, investment, escrow, title, law, brokerage, government and marketing. On the technology side, we have members working in Bitcoin/ blockchain, IT, hardware, mobile, startups, venture capital, academia, open source software, and cryptography. For further information, visit http://www.ibtcrea.org