One-of-a-Kind Incubator Launched to Help Real Estate Software Startups Grow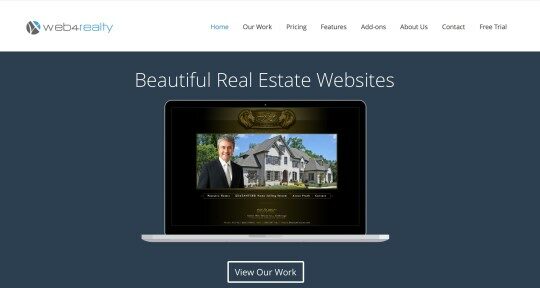 web*
Web4Realty, a rapidly growing software provider for Canadian real estate professionals, has recently opened applications to assist local startups grow their businesses. The incubator is the first such in-house initiative for Web4Realty. According to the firm, the goal of the incubator is to provide new startup software companies specializing in the real estate industry with the mentorship and resources they need to both grow and scale their business.
Incubator Provides Wealth of Resources for Startups
Through this initiative, Web4Realty hopes to network and build relationships with other companies within the real estate industry. Along with providing free office space for six months, Web4Realty will provide participating startups with an array of resources, including exclusive hands-on mentorship from Web4Realty's co-founders as well as industry experts. Companies will also receive shared business resources and discounts along with weekly sessions to help startups design, challenge, and test their business concepts. Among the most significant challenges that many startups face is finding access to venture capitalists and seed funding. As part of the new incubator, Web4Realty will also provide participating startups with that much-needed access to assist them in finding the necessary funding to grow their business operations.
Background Experience in Launching Startups
Web4Realty certainly has the connections to make that kind of access possible. Earlier in the year, the firm was invited to participate in the first Angel Investor Networking Event. The event was hosted by Bonnie Crombie, mayor of Mississauga, and the Research Innovation Commercialization Centre as part of an effort to provide thriving local businesses with the opportunity to network with angel investors.
The firm also has the experience necessary to help guide other young startups. Over the course of the past four years, Web4Realty has expanded into 12 full-time team members and now boasts offices in two countries. Even more impressive is the fact that the company has been able to accomplish such significant growth in such a short timeframe with no access to capital or funding. According to the firm, access to industry experts who possess real experience is the most influential and valuable asset a startup needs. In recognition of how important an alliance with industry experts can be to a startup, Web4Realty is anxious to pass on that experience to other startups.
As a marketing software and website provider, Web4Realty specializes in serving the real estate industry. The firm offers real estate websites and marketing solutions that make it possible for real estate professionals to manage their businesses more effectively while attracting new prospects. By providing simple solutions, Web4Realty is able to cater to real estate professionals who are savvy about technology as well as those who are just learning to take advantage of tech.
The firm is accepting applications for the incubator through Sept. 30. As web technology continues to grow and expand, it will become increasingly important for real estate firms to fully leverage that technology.