pactriglo releases new data analytics to transform real estate planning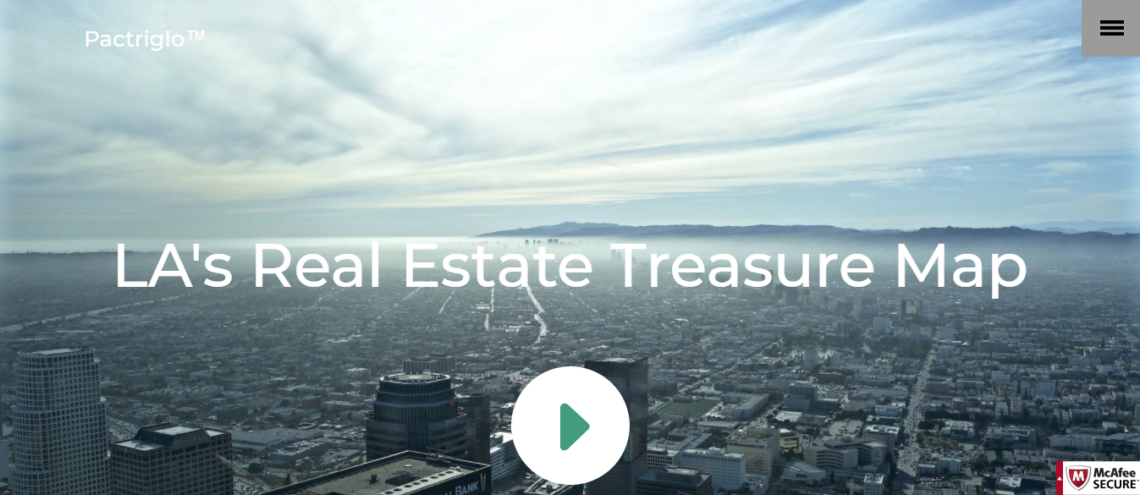 Pactriglo's market intelligence unlocks the value of Los Angeles' existing zoning
Los Angeles, CA – February 5, 2018 – Pactriglo, Los Angeles' premier real estate intelligence service for developers, builders, and brokers, announced two powerful new features to enhance its existing platform. As Los Angeles attempts to solve its housing crisis, the new data analysis functions found in Pactriglo will help real estate professionals find real solutions using the city's current zoning regulations.
The Research Solution for Real Estate Developers
Los Angeles is struggling to tackle its housing crisis. The complex problem is compounded by the backlog of development applications. Applications requiring discretionary approvals, like a zone change, could spend anywhere between two-to-six years going through the entitlement process. Benjamin Pezzillo, CEO and founder of Pactriglo, is a former labor union business agent for Department of City Planning employees and has insight into the process. Working through zoning changes, Pezzillo believes, isn't going to solve the housing crisis.
"Save years in the current project process by starting with the right zoning. By using the existing, underutilized zoning, Los Angeles can address its housing crisis while also building out billions in unrealized real estate values," said Pezzillo. "Pactriglo works with the real estate industry to find those sites with existing underutilized zoning."
The new features in Pactriglo's data analysis include identifying Assemblages (contiguous parcels owned by the same person or entity) and information on properties eligible for Transit Oriented Community density bonuses.
Real Estate Development Data Intelligence That Works
Pactriglo's supercomputer pulls data from four different public records to deliver real-time intelligence. The platform scours over 75 million data points to deliver easy to digest planning information, helping identify ready-to-build sites. Built upon the lighting-fast MapD platform, the reports deliver visualized information on Los Angeles' existing zoning regulations.
Real estate developers, builders, and related service providers use the actionable insights found on Pactriglo to track building construction activity and gain insights on development. With insights from Pactriglo's reports, developers find opportunities to increase the number of dwelling units through maximizing the existing zoning codes.
Simplifying Zoning For Everyone
Urbanize.LA called the easy-to-use dashboard, "a well-needed and much-welcomed tool for professionals in LA's real estate development world," predicting government officials and city planners would find the platform easier to use than existing systems like ZIMAS or LADBS that require specialized knowledge to run.
Continuing the Data Intelligence Innovation
Pactriglo is continuously adding more municipalities, utilization calculations, and filters to its platform. Learn more about Los Angeles' most powerful real estate market intelligence platform at Pactriglo.com.
About Pactriglo
Established in 2016, Pactriglo is Los Angeles' premiere real estate intelligence service for developers and builders. Our supercomputer analysis identifies those properties with the lowest entitlement risk and we incorporate contemporary building construction activity data to add certainty to site selection decisions. Our custom consulting reports deliver distilled insights that can save you countless dollars by identifying bureaucratic obstacles before you buy. For more information, visit Pactriglo.com.