Prodigy Network: Helping the Global Community Connect with Investment Opportunities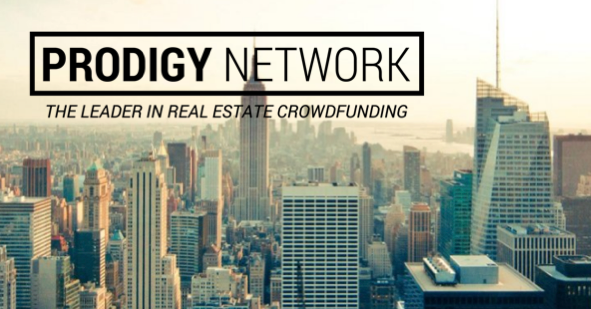 Prodigy Network works by connecting the global community with viable investment opportunities. With this platform, you can invest in institutional-quality real estate in major cities, including New York.
The investment model of Prodigy Network is both disruptive and innovative. Because of this, the platform will help you identify large-scale and prime real estate assets that only large institutions or well-to-do investors previously had access to. Overall, this amazing product democratizes investments in real estate.
Maintaining its headquarters in New York, Prodigy Network has become the top crowdfunding platform in the United States. Today, more than $390 million in equity has been raised by 6,400 individual investors in more than 26 countries. That amount of capital, coupled with traditional loans secured through a variety of institutions, including Bank of America, CIBC, and Deutsche Bank, has financed the development of four projects in New York City and four additional projects in Bogota, Columbia.
Getting Started with Prodigy Network
With Prodigy Network, you can invest in high-quality commercial real estate assets located in Manhattan, New York, and beyond. Using this crowdfunding platform to invest has never been easier. You simply start by opening an account, which requires just a few minutes of your time. With that complete, you have access to the Prodigy Network portfolio that contains quality projects in Manhattan.
As far as investing, this is something that you can do online. You select the project that interests you most and then invest with as little as $10,000 through the secure online platform. From there, you begin to enjoy all of the benefits that come from being the owner of commercial real estate.
Keep in mind that with Prodigy Network, you can research or invest in a variety of assets. To reach the point of being successful, the company maintains a strong relationship with property owners, developers, and stakeholders. Together, investors gain access to quality real estate in some of the country's most competitive and prestigious markets.
Rather than depend on discretionary investment vehicles, Prodigy Network's team of investors chooses exact projects that you would like. Not only can you acquire property that you want, this puts you in full control of your portfolio. By investing in certain commercial real estate assets, you have the opportunity to earn exceptional returns that are adjusted for risk. These properties are the same ones that you might have wanted before but were unable to acquire.
The benefits offered by Prodigy Network include a high caliber of commercial real estate. Remember, these are not bad properties but those considered as prime. You are also provided with global access. Using the investing portal, you can invest, receive updates on projects, review market reports, and get financial statements. Finally, Prodigy Network is 100% secure. The cutting-edge platform provides you will all the tools and information you need to make informed decisions with confidence. With Prodigy Network, your dream of owning commercial real estate will come to fruition.
Connect