Proof Augmented Reality Can Work Anywhere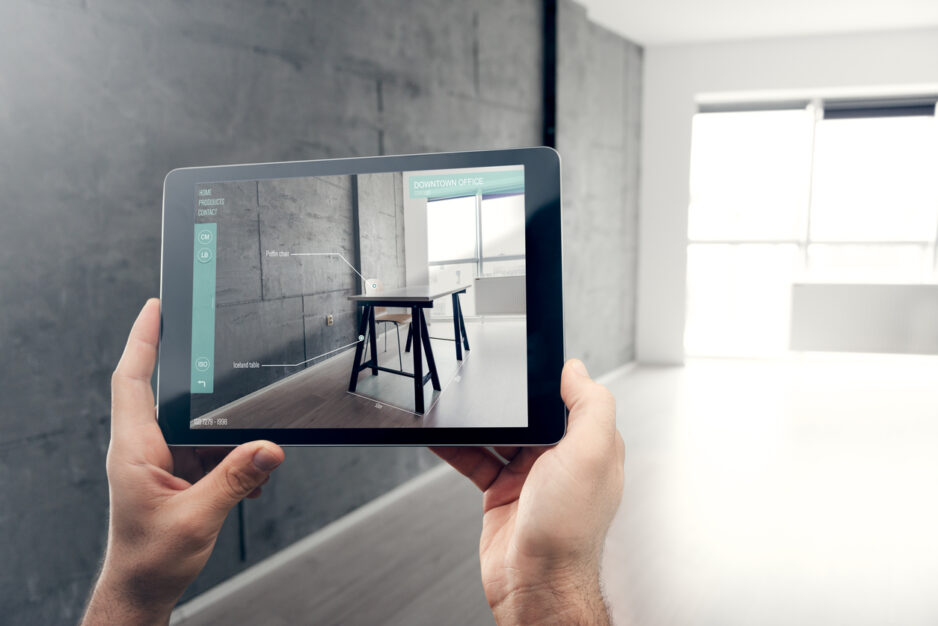 The United Kingdom's second largest airport processes 45 million passengers a year. Gatwick Airport's footprint includes two terminals and a combined 258,000 square feet for to navigate. How do stressed passengers find their way from check-in desk to gate? With an award-winning augmented reality (AR) app that earned Mobile Innovation of the Year award at the National Technology Awards. It's working proof that AR isn't fantasy and has real-life applications for commercial spaces today.
How Gatwick Airport Uses AR
Gatwick deploys over 2,000 indoor sensing beacons to assist with indoor navigation. Users download the app, select their destination and poof! The AR overlays directions in the real world. Passengers follow the virtual arrows to find terminals, check-in, and baggage claims. The airport acknowledges the app could have additional uses: pinpointing congested lines and staffing accordingly, tracking late passengers, or selling ads for airport retailers.
How to Use AR in Other CRE Spaces
Gatwick is setting the example for applying AR to the commercial space, but it's not entirely alone. Other commercial buildings are dabbling in indoor wayfinding. AR is the local next step. How might building owners add AR to their commercial space?
Hospitals.

Medical centers provide an excellent use case for AR navigation, especially institutions with sprawling campuses. A version of indoor wayfinding is in use at the sprawling

Mayo Clinic campus

in Minnesota. The same beacon-based technology overlaid with AR easily would help patients (or doctors) navigate to a particular area or patient room.

Retail

. Imagine searching your desired store from anywhere. Retails brands could use the AR application to advertise sales or special deals. Inside a large big box store, create dynamic in-store navigation with AR to help customers navigate to a specific product.

Lowe's Home Innovation

has experimented with a Google Tango-enabled phone to search in-store merchandise, navigate to its location, and add relevant product information.

Office

. Like the medical world, sprawling workplace campuses with AR would to help visitors find the right building, floor, and office space. Additional information could easily be added to the AR environment to enhance the visitor's experience. Think office hours, special closings, or contact information.
Additional AR Use Cases
Reducing buildout time frames.

Some businesses have

used AR to demonstrate what a potential space

could look like before launching renovations. Layout the entire space and trial navigation before launching construction. Applying AR to commercial spaces in this way would reduce construction time and expenses.

Find employees

. Have you ever needed someone right away, but they were not at their desk and not answering their phone? Maybe you need to chat with someone you've never met before. Pairing indoor navigation, Bluetooth technology, and AR could help you

navigate to a specific employee

.
AR applications will connect us to the built environment in new, exciting ways. Commercial building owners will offer visitors more information that enhances their experience. From easy navigation to advertising to design, AR really can work with any commercial space.