PropertyGO: Connecting Commercial Real Estate Borrowers with Lenders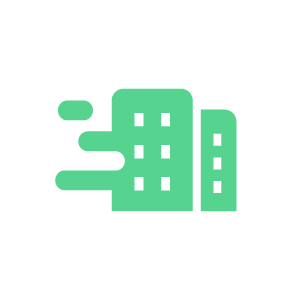 Filling out multiple loan applications for a commercial real estate development is time-consuming. Dealing with mortgage brokers can be a hassle. PropertyGo simplifies the commercial real estate loan process by matching borrowers with banks and private lenders nationwide. The direct-to-lender service facilitates loan transactions for investment property deals ranging from $100,000 to $20 million.
PropertyGo enables borrowers to apply for a variety of financing. Lenders sources range from traditional loans, private capital, bridge loans, credit lines, to hard money and more. The firms available through PropertyGo range from banks to private capital firms, ensuring the borrower finds the right financing for the investment property project.
Using PropertyGo for Commercial Real Estate
Borrowers begin the process on PropertyGo by submitting one loan request for lender review. The free application is reviewed by a Customer Success Manager to ensure the request is complete. A loan package is generated from public property records and market data.
Once the package is complete, lenders are matched to the request and directly notified to review the application. Borrowers are alerted when their application receives a term sheet. Borrowers can receive up to two term sheets per lender based off the loan needs. Compare the term sheets to select the best proposal for the deal. Other lenders cannot view term sheets. Once the borrower selects a lender, that lender contacts the borrower directly to complete the loan.
PropertyGo charges a 0.20% fee for bank loans paid from loan proceeds at closing or 0.25% for all other loans, paid by the lender at closing.
Benefits of Using PropertyGo
Using PropertyGo helps investors save money by skipping a traditional mortgage broker and applying direct to top lenders nationwide. PropertyGo is designed to save time applying for commercial real estate loans by completing a single application to multiple qualified lenders. The service reduces fraud from brokers posing as lenders, fee collectors, and the loan-to-own market. PropertyGo is solely for investment properties.
Borrowers benefit from easily comparing multiple term sheets to select the best deal for the project. Customer Success Advocates are available during the process to assist with any issues and to help follow up with lenders on the applicant's behalf. Commercial real estate investors will appreciate PropertyGo's efficiency, transparency and access to top lending institutions.
Demo the Service: http://www.propertygo.com
Connect