PropertyMetrics: Create A More Accurate ProForma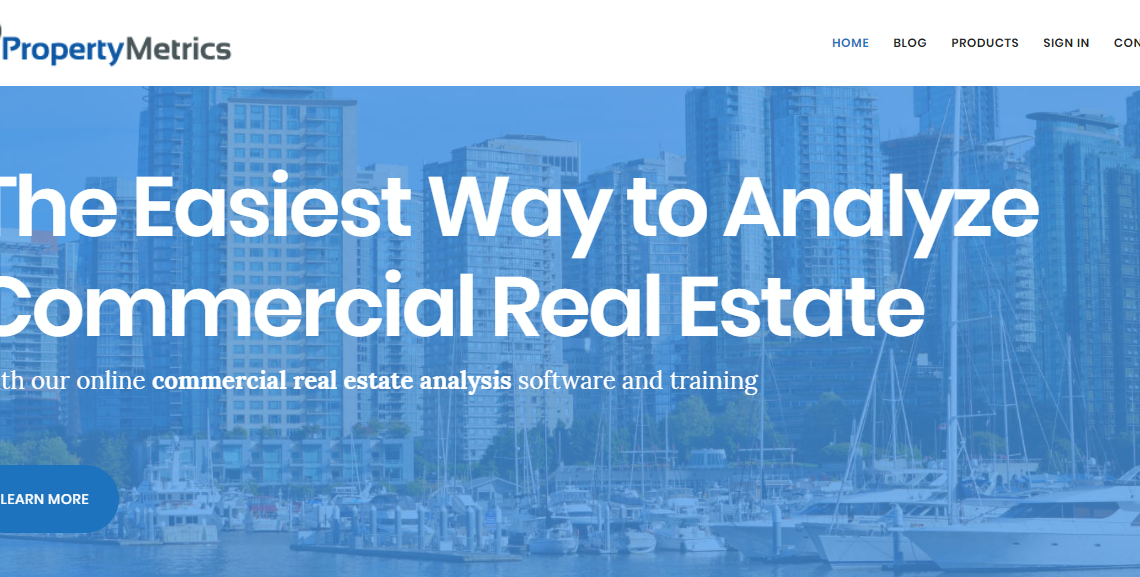 In real estate investment, first thing is always first: reviewing a dependable proforma, which allows you to evaluate the overall profitability of a property. Let the buyer beware: a seller may make that cash flow look pretty -- hiding any flaws and oversimplifying any worrisome complications. So, needless to say, the proforma with accurate estimations and calculations is everything.
PropertyMetrics has created a 100%-web-based platform built specifically for the purpose of creating an excellent pro forma, including valuation and analysis. The objective is to make the software affordable and easy to use, which is not a common consideration when it comes to creating proformas.
The software allows you to analyze any property in minutes, from anywhere (you don't have to be at your desk). This lets you build a detailed cash flow proforma, run a discounted cash-flow analysis, and generate presentation-quality PDF and Excel reports. This joins the industry exodus away from cumbersome spreadsheet models.
Because it's web based, the software works on any computer with an Internet connection (no downloads or installations required). The interface was designed by a certified commercial investment member (CCIM) and former portfolio manager, making certain that it's intuitive and simple to use. Access is easy from multiple operating systems: Windows, Mac, iOS, and Android.
For any income-producing property, the proforma can be built quickly. The software is able to handle complex lease terms and changing rent escalations, lease expirations, reimbursements, tenant improvements, leasing commissions, market leasing assumptions, and even renewal possibilities.
You can make changes to your assumptions in real time, allowing you to get a feel for different assumptions about the property. You can generate cash flow projections for banks, investment partners, clients, and broker marketing packages -- from any computer.
Note: four important line items should always be included in your proforma: repairs, vacancy loss, property management and miscellaneous (added expenses, advertising costs, legal fees).
Once your proforma is created, the PropertyMetrics analysis software will automatically calculate useful financial metrics, such as an internal rate of return (IRR), net present value (NPV), cash on cash return, gross rent multiplier, debt service coverage, breakeven occupancy, and more. You'll also get additional financial metrics, such as maximum loan analysis, rent roll, and a full sensitivity analysis.
The company also offers online commercial real estate courses taught by industry vets, featuring easy-to-understand content (a 100% money-back guarantee is included). The course walks you through the entire real estate investment process, which includes videos and templates (the course is currently closed, but you can sign up to join a waitlist). Also offered are step-by-step instructions and examples for using an HP 10B11 financial calculator.
The PropertyMetrics website features a helpful blog offering investment-related observations, including a case study for investing in a small office building, understanding Section 8, a look at common area maintenance (CAM), and a deeper dive into sale and purchase agreements, among other topics.
Click here to find out more about PropertyMetrics.