Pros and Cons of Using Your Broker`s Real Estate Technology
Although brokers often have their own technology, the question is whether it should be used. If you have money to invest but are also interested in the
technology provided by your broker
, there are some things to consider.
Important Things to Consider
A prime example involves using a company email address provided by the broker. While this might seem straightforward and safe, if someone looking to purchase property ends up with another agent with a similar name, you could potentially lose out on a huge deal.
This happened to one man that reached out to an agent he thought was his. Not realizing the agent had moved on to a different brokerage firm, he made a deal worth more than $1 million with an agent who had a similar name. It was only after closing that the man realized what happened. While he ended up with an amazing home, he also felt horrible and the agent he meant to contact lost a significant commission.
In today`s digital age, professionals in real estate often face a number of challenges. With this comes the question of just how much agents should depend on the technology offered by their broker. This includes not only email but also transaction management platforms and customer relationship management systems.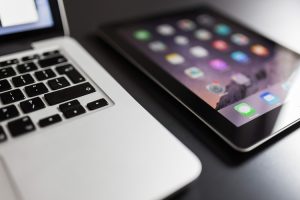 Agents should consider incorporating some of these tactics into their own technology strategies, as well as learning the advantages and disadvantages of using tools that come directly from third-party vendors as opposed to brokerages.
Contact Information – If you use a company email address, even if it is mandatory, make sure that when you leave you have the option of taking your contacts. Leaving valuable information behind can prove disastrous, as was the case with the man in the example. The same holds true when using a companywide customer relationship management system. You want any information stored in the software to switch over if you move on.
Negotiated Discounts – Discounts on products are not just available from well-known brokerages. In truth, you can use bargaining power for making huge deals with vendors. Remember, you can negotiate discounts on products at any time. After all, as an agent, you live in a world of negotiations, so never be afraid to try.
Proper Training and Support – If you decide to use technology of any kind offered by your broker, be sure you are provided with proper training and support. That way, you get the most out of CRMs, CMA tools, transaction management systems, lead-generation platforms, and other technologies. Unless you know how to use the broker`s technology the way it was intended, it will be of diminished value.
Conclusion
You can embrace tools and services provided to you by your broker, but be smart and pay attention to other products offered. The bottom line is that you need to make sure that you can hold onto your clients, get the training and support you need, and always negotiate discounted products. Your overall experience, along with productivity and desire for more advanced technology, will dictate whether you turn to vendors for technological solutions as opposed to those offered by your broker.