Q & A Feature with CRE // Tech Report Co-Editor, Anthony Dominguez, CEO of AtlasX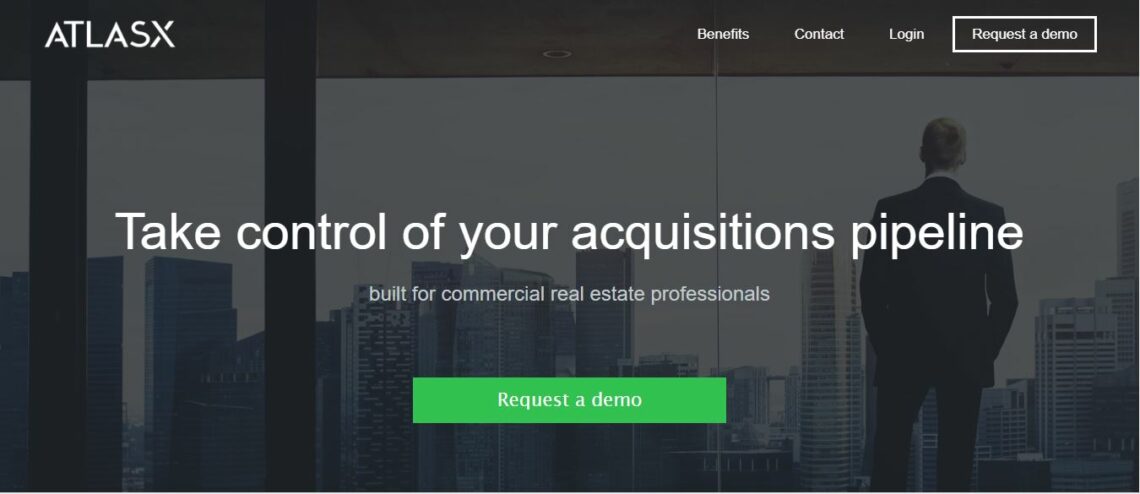 What does your site software do?
AtlasX is the operating system powering real estate firm's acquisitions, dispositions, and capital raising from start to finish. We enable our clients to focus on deals by automating sourcing, standardizing data, compressing the time for funding decisions, and building our clients institutional memory of the market.
Who are your customers?
Our clients include owner operators, private equity, REITs, and lenders that are actively deploying capital. To date, we're working with groups that invest in retail, CBD office, luxury hotels, and many residential investors.
What are the core benefits of using your site?
AtlasX is designed to streamline commercial real estate acquisitions. Active investors look at dozens of investment opportunities per week and lose valuable market data in their emails, shared drives, spreadsheets, cash flow models and PDFs. AtlasX provides a workflow tool to efficiently process deal flow and yield proprietary market insights.
How's business?
We're running at full steam and it shows month over month. Deals on our platform span over 450 cities worldwide, 57 out of 61 major U.S. markets, and across every major asset class. I attribute our success so far to our evangelical clients. Real estate people are talkers and it's hard to keep a good thing a secret.
What are your future plans?
Real estate acquisitions is about knowing the bricks and capturing real world data to synthesize into intelligent investment decisions. We're laser focused on reducing the friction in that process and helping our clients make outsized investment returns. To that end, we're improving our mobile capabilities and data analytics. We're incredibly excited to make some major announcements in 2018.
About CRE // Tech
CRE // Tech is the "Center for Innovation" within the commercial real estate industry. The platform's mission is to connect brokers, owners/developers, investors and service providers with the leading start ups devoted to commercial real estate. CRE // Tech is owned and operated by The News Funnel, the leading content, connectivity and event platform devoted to the commercial real estate industry.
To download the CRE // Tech Mid-Year Report click here, learn more about CRE // Tech and our upcoming events visit www.cretech.com.
Anthony Dominguez@tonydominguezanthony@atlasx.co
Anthony Dominguez is the CEO of AtlasX, deal management software for commercial real estate acquisitions and dispositions. Dominguez has worked on over $1 billion of commercial real estate transactions on behalf of public REIT's and private owners, and is a self-taught programmer in multiple tech stacks.