Q&A With Ben Moss, New East Coast director of sports and entertainment for Compass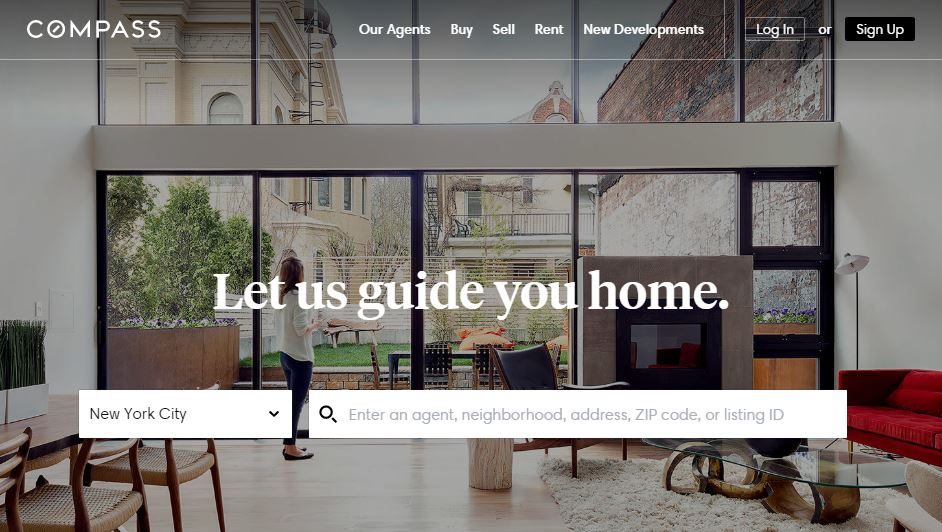 One of Miami-Dade's premier luxury sports and entertainment agents, Ben Moss left One Sotheby's International Realty to join Compass, a real estate listing platform. Jumping ship from a traditional brokerage to one of the hottest real estate tech platforms caught our eye so we sat down with Ben to learn more about this exciting move.
Tell us about your new role at Compass as the East Coast Director of Sports and Entertainment.
I've joined Compass as one of two directors in the division. My counterpart, Kofi Nartey, is a good friend and was someone I had a referral relationship before either of us joined Compass. He joined before I did and went about a lot of the heavy lifting to start up the division. I'm coming into the division now after about 40 agents nationwide are already part of the division. About 35% of my business is transacted outside of South Florida, and most of that business relates to athlete/entertainer transactions. I'll be working with the team of agents that encompass the division to promote one another's listings to our mutual clients, but also to network and build even more referrals back and forth to one another. I will also be working on some specific events that we at Compass can orchestrate by virtue of working together with more resources, rather than just trying to do certain things by myself.
What attracted you to Compass?
I met Robert Reffkin in 2015 and I was very impressed with him, personally and professionally. As friends of mine in different markets have joined the company, I continued to hear only positive things, which reinforced what I knew about Robert and the new brokerage model he was building. Compass really seems to treat its agents as the client, which is refreshing. Compass also has technology tools to make my life more efficient and organized, and allow me to interface better with my clients. Importantly, Compass is a national company, meaning it's the same entity in every city around the country. This is important because as an example, I was able to launch my team in Tampa as part of this move, because the broker in Miami is also the broker in Tampa. At my previous firm, there was a different franchise in Tampa, so it was not possible to seamlessly open a part of my team in a market outside of South Florida.
What is Compass doing from a technology point of view that differentiates them in the marketplace?
Compass has hired some of the best engineers in the tech world to create apps and an overall technology platform for its agents. Essentially, an agent can use every tool he or she needs to be successful in this business, by only using the Compass website. Also, Compass is very open to suggestions, so as agents suggest new tools that would be helpful, Compass engineers will go out and build these tools for us. It really is different than anything I've seen in this industry.
What's the future for real estate brokers and the technology sector?
Technology is the future, and we have to embrace that. I don't think realtors will become obsolete, but those realtors who keep doing business the same old way, will become obsolete. We have to be early adopters to make the entire process easier and more efficient for our clients and for ourselves. Technology can help us have a better balance in life because we can get more done when we are working.
What's your own marketing plan to build your business now at Compass?
I want to continue to build from the sports/entertainment angle, as it's a great niche, and it also resonates within the luxury real estate market. I plan to grow my personal brand into other markets that make sense based upon growing relationships in those markets. It helps to be able to expand my team as well within South Florida, as there is so much movement of clients just within South Florida.