Q&A with Buildout CEO, Vishu Ramanathan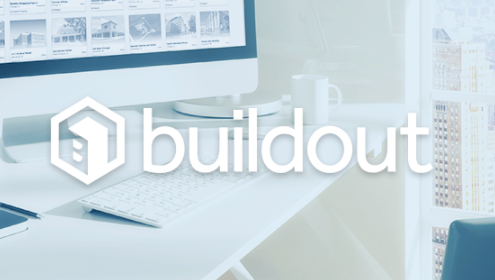 Q&A with #RETAS Sponsor and Buildout CEO, Vishu Ramanathan.
Can you describe your site?
Buildout is marketing software for CRE brokerages. It produces and publishes marketing materials and streamlines the whole property listing process. Buildout automated the document creation process, so you can instantly create flyers, brochures and even proposals and OMs in your specific, custom branding.
What problems are you solving for real estate professionals?
When we first started Buildout we did all the marketing work ourselves. We were listing properties online, creating emails, and making brochures, proposals and OMs. That let us learn and understand the work before we built the tools to make it more efficient. Instead of disrupting our user's workday with a new piece of technology, Buildout fits right into their daily lives. It enables our customers to save time, showcase their brand, and focus on closing deals and growing their business.
What is the latest news on your product?
We are focused on providing the best experience for our customers, which means a completely open attitude towards integrations. Our philosophy is once data is in electronic form it shouldn't have to be enter again. So we strive to build partnerships with other CRE tech providers to give our customers the best user experience. We have active integrations with ClientLook and Apto CRMs. We just launched an integration with Matterport to include 3D video tours on property websites that are created through Buildout. And we have a number of listing site partners that take our feed and post property listings on their site, including Brevitas and Leavitt Digital CRE.
What are your views on the current real estate tech sector?
The word disruption has been thrown around a lot in CRE recently. There's no point in being afraid of disruption because it'll happen whether you're afraid or not. It's how we find better solutions to outdated ideas and systems. In commercial real estate specifically, disruption isn't yet part of the conversation because we're still trying to evolve. You often hear that brokers and other CRE professionals don't like technology or are slow to adopt it, but I don't think that's true. I think the technology available simply hasn't been worth adopting, so the onus is on us as tech providers to develop something that is really needed.
What are your future plans?
We set our direction by focusing on fundamentals, not trying to predict the future. For us that means actually working with customers: looking at how business actually operates, finding ways to be useful, and providing awesome service. We want to be the premier software provider for Commercial Real Estate - the company you think of when you think of amazing tools you depend on every day. And we'll get there by continuing to follow this fundamental, practical approach.
Connect with Buildout on Twitter, Facebook and LinkedIn.