Q&A with Neuerspace Blogger, Jeremy Neuer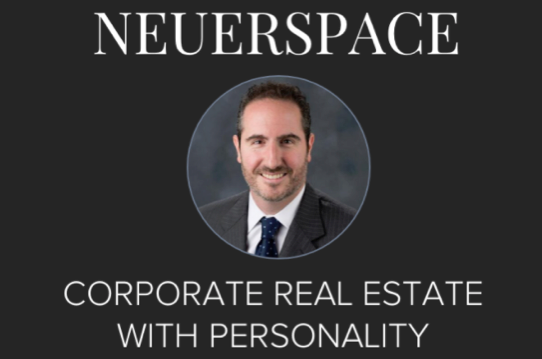 Q&A with #RETAS Sponsor, Neuerspace Blogger and CBRE Senior VP, Jeremy Neuer.
Can you describe your site?
My blog typically focuses on advice for brokers who are new to the business, but based on the feedback I have been receiving of late, will likely pivot in 2017 to cover more broad topics, similar to when the blog was first launched.
What problems are you solving for real estate professionals?
Young brokers are underserved in many ways. Typically, someone new to the business is given very little guidance. It's my hope that the readers of my blog take away a small lesson each week and are entertained along the way with pop culture references.
What is the latest news on your product?
The latest news on NeuerSpace is a pivot to a broader audience in 2017. While I will still post "Lessons for Young Brokers" at times, I will expand to include other topics including market and occupancy trends and other topics I find interesting.
What are your views on the current real estate tech sector?
Who can keep up? Just kidding. I think 2017 will be an interesting year for CRE Tech as we see some firms disappear while others explode. Some of the "start-ups" are now five years old (or more) and they are hitting their stride. It's an exciting time as we can offer our clients more services with better certainty based on the track record of certain tech companies.
What are your future plans?
My plan is to continue to have fun, write, do deals, and enjoy the explosion of tech within our industry. And you heard it here first, I will be the first person you know to own a self-driving car!
Connect with Jeremy on his Blog, Twitter and LinkedIn.