Q&A With Olga Koroleva, Founder & CEO of CapitalBrain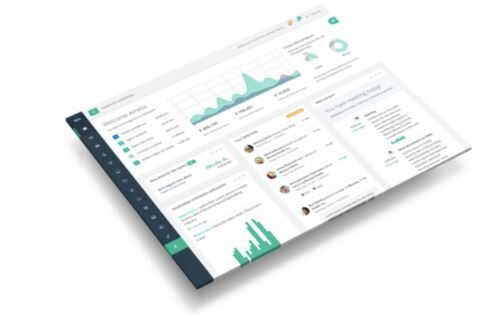 Real Estate Tech News is always looking to profile up and coming real estate startups that are doing interesting things and expanding in the marketplace. We recently caught up with Olga Koroleva to discuss CapitalBrain, a data driven intelligence platform for private commercial real estate firms.
What is your background?
Ten years ago, I built Calstroy, a Bay Area commercial construction company, with my two partners and $10,000 in startup capital and grew it to over $2 million in revenue in just two years.
Today, I am a founder of CapitalBrain, the first real estate machine intelligence platform. My mission at CapitalBrain, a product launched in 2015, is to harness the power of artificial intelligence to streamline private real estate fundraising and investment sales. Launching a new data company powered by the machine versus human researchers is no small feat, but I do have the pedigree - I have cut my teeth building a reporting infrastructure for a $4 billion multifamily REIT, spearheaded a workout of a $300 million portfolio of foreclosed multifamily and office property, and received an MBA from UCLA Anderson.
When did you launch your site and what challenges were you attempting to solve in the industry?
We leverage machine intelligence to help real estate companies close more deals by building highly targeted prospect lists that are created based on the latest market activity.
What does the site do?
By utilizing technology – a combination of web crawling, machine learning and semantic indexing – CapitalBrain collects intelligence on almost 50,000 commercial real estate firms involved in middle-market real estate deals – most active commercial real estate buyers and equity investors. Then, we combine our market intelligence with our customers' in-house data to help them identify potential partners.
For example, if a broker is marketing a senior housing deal in Northern California, our algorithm will be able to build a list of potential buyers – firms that have been actively acquiring senior housing properties or firms that have recently raised a fund to invest in similar properties. Full profiles with contact information will save broker's time.
How has the site grown? What is engagement like?
In the past year the company has worked with over 1,500 firms – private equity firms, developers and commercial real estate brokers to market over $3 billion in middle-market real estate deals and grew its sales and engineering team.
How have you funded the site and what are your future fundraising plans?
We were able to fund the tech development bootstrapping. Now, as we started seeing traction from individual users and interest from potential corporate partners, we are ready to raise our seed round (with some capital already committed) to further develop the code and fund sales and marketing.
What's next?
We are working on several exciting partnerships with major real estate companies to bring our real-time intelligence to brokers and sponsors/investors. Stay tuned and don't forget to check out sample company profiles on www.Capitalbrain.co
Olga is a founder of Capital Brain, the first real estate intelligence platform that utilizes data mining, machine learning and NLP to streamline fundraising and investment sales.
Connect with Olga on LinkedIn.