Q&A With Poonam Mathis, Founder of StealthForce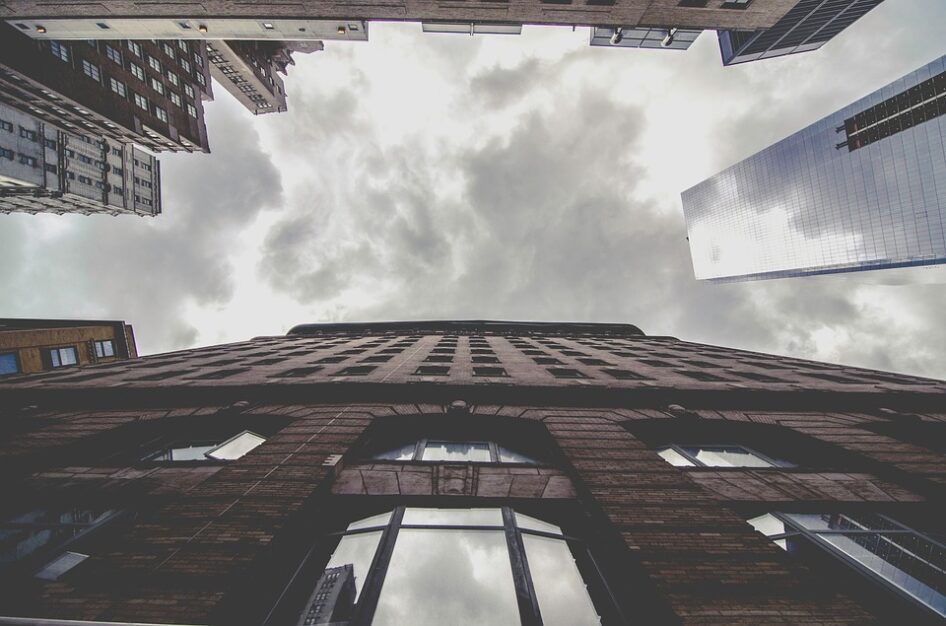 From time to time we at The News Funnel come across truly unique players in real estate tech – innovative entrepreneurs addressing industry challenges with tools or approaches unlike anything else we've seen. One such example is a Founder we recently met, with a surprisingly simple solution to a universal problem. Her name is Poonam Mathis, and in the language of their website, the StealthForce team is "disrupting the human capital component of the real estate investment equation – one project at a time." She's addressing a need that we think more than a few of our readers can relate to.
The News Funnel: Who and what is StealthForce? Did you intend for it to sound like a special ops team?
Poonam: In a way, the name was a subliminal attempt to evoke the image of magical real estate ninjas parachuting into your boardroom, getting the deal done, and disappearing over a wall into the ether. But on the surface, we wanted to mirror the word workforce, and make it clear this is more 'stealthy.' To answer your actual question, StealthForce is the gig economy of real estate. We're a global real estate consulting network for project-based work. We match real estate investors looking for scalable talent with project-based consultants from industry ,and we earn a matching fee. Consultants range from appraisers, architects and construction managers through acquisitions and investment professionals from analyst level through the C-suite. No project is too large or small; including board placements.
TNF: How are you different from recruiters or outsourcing firms?
P: It's all about mission. The best analogy I have is Uber; they provide rides, but are not a taxi company because their mission was to provide the world with a private driver. We facilitate talent matches but we're not a recruiter because our mission is the democratization of talent access. Unlike recruiters, we do not focus on full-time placements. Our focus is everything else. Someone to build a financial model or do an appraisal, for example. And unlike outsourcing firms like Situs or even a typical appraisal firm, we carry no overhead, so we pass no overhead on to the employer. All members of our consulting network are contractors to the platform and the client. The value proposition of StealthForce is that real estate investment is a deal-based business with variable talent demands, which needs a matching solution. But it demands that solution at a professional level, which is why nearly 75% of our consultants are employed full-time (and the other 25% are independent, between roles or semi-retired). We are focused on uncovering non-conflicting opportunities for the upper echelons of real estate investment talent. Professionals wants to monetize additional capacity, and employers want to minimize fixed overhead. We meet them both in the middle.
TNF: Why now? Why you?
P: This was the right time for the gig economy model in real estate, because not only are we seeing a major shift towards gig work economy-wide, but the demographic trends support it. Experienced industry veterans who want to step away from full-time work but aren't ready to retire are looking for consulting roles, at the same time as a whole new generation of younger real estate investment professionals is starting careers firmly focused in work/life balance, and therefore less likely to spend 25 years at any one REIT or global firm. It's just not the life they picture anymore. This was the right time for me to launch StealthForce (earlier in 2016) because I had spent over 10 years in real estate (private equity and development), and I finally saw the writing on the wall. There were so many times when I wanted more specialized talent but didn't have the rolodex or the time to source it and still get my deal done. I figured there had to be a better way; when I began to understand the potential of on-demand as a movement, the pieces fell into place. I had started my career helping to build the original expert network, GLG. So all things considered, I saw that my career had been building towards this moment.
TNF: Who's the typical client? What does a common project look like?
P: Our clients vary and can include anyone from a small developer to a global REIT or corporate real estate team, but the early value proposition we've uncovered is simply lean investment firms seeking to tap into top-tier talent. When they do three deals a year, they can't keep BlackRock alums on full-time payroll, but when it's time to run methodical due diligence, they know that's what they need. And we're here to make a match. Employers join the platform for free, and describe their ideal consultant. We curate and propose the top three candidates, and if the select one, they sign contracts and get started with the work. We can go from signup to consultant match in as little as 96 hours.
TNF: What's next for StealthForce?
P: We are building our customer base. In the long-term we anticipate a fairly even spread of clientele across the investment spectrum from small investors through global firms, but at the moment our business development efforts are focused on spreading the word to developers, mid-size investment firms, and family offices.
Poonam Mathis is the founder of StealthForce, the real estate industry's answer to the gig economy. A global real estate consulting platform, they connect investors with curated real estate talent through the investment value chain, by the day, by the project, or as test-drives for permanent roles. Prior to founding StealthForce, she was Global Deputy to the Head of Real Estate Asset Management at Partners Group, a $40+ bn private equity fund. StealthForce advisors include Phil McAndrews (former Global Real Estate CIO for TIAA), and Barry Barovick (former CEO of Grubb & Ellis as well as FTI Consulting).