Q&A with QuantumListing Founder, David Perlmutter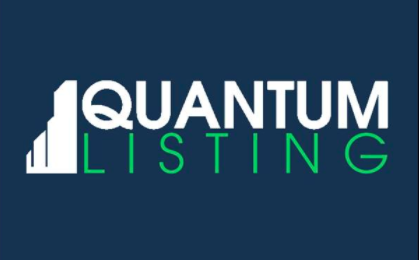 Q&A with #RETAS Sponsor and QuantumListing Founder, David Perlmutter.
Can you describe your site?
QuantumListing is a mobile-first commercial real estate listing solution for brokers and tenants. Anyone can search all of our users' listings without having to pay, and Premium Members can post an unlimited number of listings for the same low price. On our mobile app, the buttons to call and email the owner or listing agent are front and center so it is incredibly easy to reach out for more information. We've also made it easy to share listings via email, SMS and social media, and take that one step further, by sharing your listings for you to our social networks.
What problems are you solving for real estate professionals?
Having been a real estate broker for the last 30 years. One of the phrases that stuck with me from the licensing classes was "your time is your stock in trade." Making QuantumListing fast, easy, and at a price that is low enough to be attractive to everyone were priorities. Since you can use your existing collateral, like your marketing PDFs as the centerpiece of your listing, you don't have to do a lot of redundant data entry, so it takes a minimum amount of time to add a new listing. With a generation of native phone users entering the real estate industry, we wanted to be first to market with a product that worked the way they worked. We're getting ready to start work on the second generation of the app, since we've developed a lot of new features on the website that have now surpassed the app's functionality.
What is the latest news on your product?
Every month we're adding new features. Over the summer, we added our Enterprise Dashboard, so that QuantumListing is now an incredibly efficient way for Marketing Directors to add, edit and delete their agents and listings from a centralized dashboard. We've recently added a widget so you can use your listings from QuantumListing on your company website. We added a better emailing feature for you to send individual properties to prospects, along with an introductory message. We're about to add our first report template, and will be adding additional reports in the future.
What are your views on the current real estate tech sector?
It is in its infancy, or maybe toddlerhood, which makes it a really exciting time to be working in it. When I started in commercial real estate in the 1980's, I had the sense that the post-World War II era through the early 80's was the really exciting high growth time to be in that market. That's what it feels like now in real estate tech. Every industry has its up and down cycles, booms, busts, shake outs, and consolidations, but right now, it seems like every time you open up a trade paper or website, there's someone new doing something incredibly exciting and new. Admittedly, QuantumListing is in a niche of the real estate tech market that has been around for about 20 years, but I think we've taken a fresh look at it, and competition is a great way to spur innovation and to keep pricing sharp.
What are your future plans?
The plan now is to continue to improve QuantumListing and increase our user and listing base. We're coming to the end of the free trial period of the first wave of adopters, so we're looking forward to beginning to see revenue from them. If we're satisfied with the results, we'll start looking to raise some money from outside sources so we can begin to scale.
Connect with QuantumListing on Twitter and LinkedIn