Q&A with Riggs Kubiak of Honest Buildings on what it takes to be a RETA winner!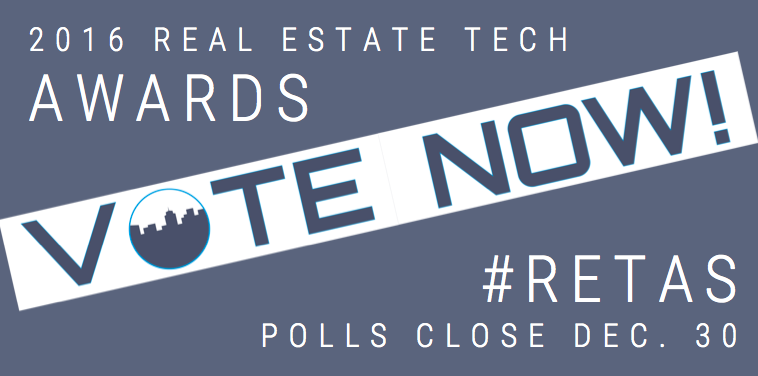 It's that time of year again! We just launched the 2016 Real Estate Tech Awards (RETAs)! Our Director of Engagement, Lauren Leal, caught up with one of last years winners for the "Most Innovative Real Estate Tech Entrepreneur/CEO". Hear from Riggs Kubiak, CEO and Co-Founder of Honest Buildings on what it takes to be a winner! And don't forget to vote for your favorite leaders and companies in this years RETAS! Voting will close on December 31st!
Lauren: For starters, what can you tell us about you and your company?
Riggs: Honest Buildings has been in growth mode, quickly becoming the leading intuitive, data-driven project management and procurement platform for real estate owners around the country. After managing $1.5 billion in project value for industry leaders like Beacon Capital Partners, SL Green Realty Corp., The JBG Companies and Parkway Properties, we have now expanded into the multifamily sector. Office owners on the platform began using the software successfully on their multifamily portfolios, making this the next logical and strategic step for us. In the last few months we've also announced growth of the team, partnerships with industry leaders like NAI Global, integrations with CRE accounting software like MRI and enhanced value for real estate owners including collaborative contract and invoicing management.
L: Congrats on being a 2015 RETA winner for Most Innovative Real Estate Tech Entrepreneur/CEO! What advice can you give to others on what it takes to be a winner?
R: I'd say to think about 3 things. First, get to knowing the industry intimately. Sitting down and listening to real estate owners is the key to providing tangible value in our space. The second is to build a world-class team who are passionate about the company's mission and want to make a real impact. The third key is to make sure you have the right capital partners and providers who understand your business, support the team and provide guidance to deliver value.
L: What is the best advice you can give to an up and coming entrepreneur?
R: Stay focused, don't give up. Don't try to do too many things at once. Get really really good at providing value in one space before you try to expand into another.
L: Where do you see the most innovation coming out of real estate in 2017?
R: Business intelligence is a resource that never really existed before for owners. The evolution and development of visibility into data is already allowing owners to make better decisions, and in real estate that means increasing asset value. The workflows that are being created by smart software is enabling robust data streams capable of creating true business intelligence for owners. Access to this intel is what's going to enable the next generation of owners and set them apart. Also, in 2017 I think we'll continue to see that Integrated platforms which pass information between best-of-breed solutions and tech stacks will be most successful.