Ready to Start Coworking? 9 Places to Book Flexible Work Space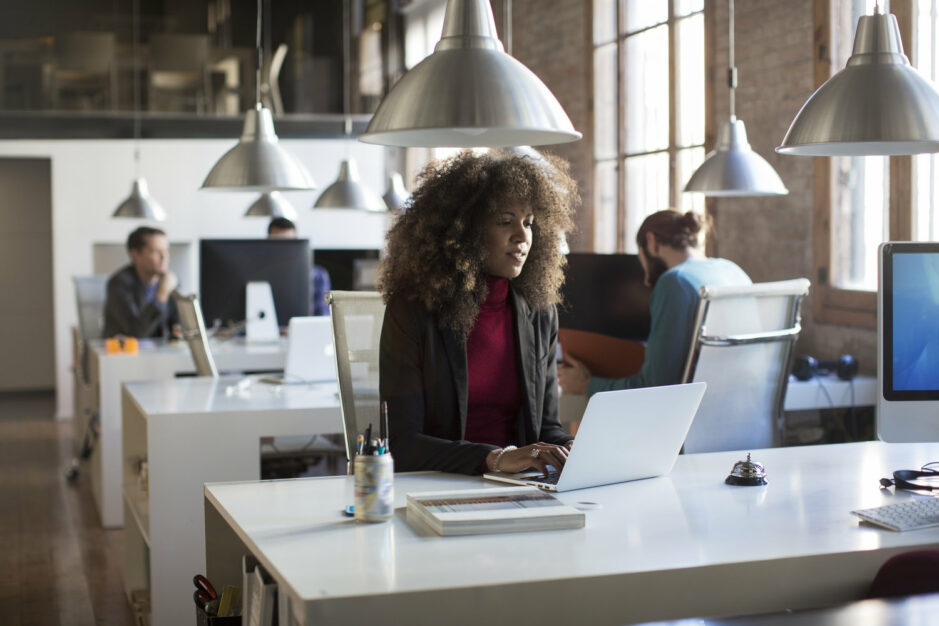 Earlier this year, the Global Workspace Association surveyed 85 coworking spaces and found 87% expect increased occupancy in the next two years. That backs up another forecast projecting rapid growth with over 26,000 coworking spaces anticipated by 2020. Flexible work arrangements are increasingly popular across the board: freelancers, startups, and established brands utilize coworking space to accomplish their goals. These nine providers offer coworking space in cities around the globe.
Share office space with Venture X, a company blending modern office space with the high design akin to a boutique hotel. Become a community member, share a desk, or book dedicated space. Plans vary to meet your needs. Venture X is expanding into new markets in Colorado, Florida, and Texas amongst others.
Coworking giant WeWork is transforming spaces into dynamic hubs for businesses ranging from 1-100+ employees strong. The 193+ locations offer special benefits like yoga or art installations in addition to the facilities needed to be productive.
Find on-demand spaces for coworking in cities around the globe. The flexible options range from hourly to monthly bookings, with rates varying by location and time. Book online from one of the 4,500 spaces in 440 cities. ShareDesk offers 24/7 customer service.
Focused on beautifully designed spaces to spark creativity, Breather offices appeal to the flexible workforce. Book spaces by the hour or for larger chunks of time in over 425 spaces in 10 markets globally. Breather provides everything the space needs to be productive, from secure WiFi to equipment like whiteboards and chargers.
Shared office space is one of LiquidSpace's services. Book a flexible workspace by the hour, day, or month. Spaces range from desk space to meeting rooms, satellite offices to conference space. Compare multiple options before touring or booking.
Atlanta-based SharedSpace supports early stage businesses with its coworking spaces. The company handles administrative tasks for the freelancers, entrepreneurs, and other small businesses occupying its space.
Industrious connects customers with upscale coworking private offices with flexible terms. Personalized customer service sets Industrious apart from others in the coworking field. By the end of 2017, Industrious plans to be in 30 markets.
Find office space for coworking or for meetings on Share Your Office. Search by location, purpose, size or budget to zero in on the ideal space. Rank and favorite locations that best suit your needs before contacting and arranging tours.
Recently acquired by Industrious but operating as a subsidiary, this coworking matching tool connects startups and entrepreneurs to extra office spaces. PivotDesk terms are flexible, allowing businesses to stay fluid as they outgrow spaces. Options include coworking spaces, shared offices, temporary offices, and private spaces.
DON'T MISS OUR UPCOMING CRE // TECH EVENTS IN LOS ANGELES ON SEPTEMBER 28TH AND NEW YORK ON DECEMBER 7TH! TICKETS ARE ON SALE NOW!