Real Estate Agents: Three Ways To Use Talk Fusion To Impress Potential Home Buyers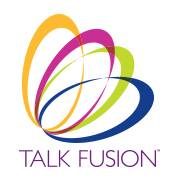 As a real estate agent, you have to differentiate yourself from the competition and make your properties stand out. This is easier when you have the video right marketing tools, since today's Internet-savvy consumers expect video content. Talk Fusion's all-in-one video marketing solution is so easy to use that you'll find yourself thinking outside the box and find new ways to engage buyers and sellers.
Promote Your Local Expertise
Your familiarity with the community is one of your best assets as a real estate agent, so use Talk Fusion's video email and video newsletter services to show potential buyers the neighborhood. Anyone can post statistics about local schools and talk about neighborhood assets; with Talk Fusion, you can showcase the community. If a home is one block from a nice neighborhood park, take your phone and show potential buyers the easy walk they would have with voice narration. You can shoot video of parks, shopping areas and other nearby attractions that other agents are just writing about, and then reuse the videos for each listing you have in the community. There's no better way to help potential buyers imagine themselves living in a community, especially if your clientele is primarily from out of town.
How-to Videos
Post short how-to videos, such as how to read a typical house inspection report or how to apply for an FHA mortgage, on Facebook and watch more people share your posts. This is not only very helpful information that people will share, it also establishes you as an expert in your field. Talk Fusion offers tools so you can see who is sharing your content and determine which of your videos resonate with your target audience.
Home Tours With Video Narratives
Potential buyers expect you to send them photos or maybe a short video of a home that they inquire about, however, a Talk Fusion video email with voice navigation will blow them away. You don't have to show your face, simply walk through the home slowly and stop to explain interesting features. A picture of a fireplace with an authentic Victorian mantle is good, however, a video with you pointing out the dart moldings is awesome.
Talk Fusion's all-in-one marketing solution includes video email services with easy-to-use templates for a professional, polished appearance. The video plays right in the email, so you don't have to send your leads off to YouTube, where they may get distracted by competitor's videos. Talk Fusion also includes video newsletters, live meetings, video chat and customizable sign up forms with video auto responders. While many businesses and charitable organizations use Talk Fusion's service with excellent results, their video marketing solution is the ideal way for real estate agents to connect with home buyers and impress home sellers.
Connect