Real Estate SaS Firm Nestio Raises $8 Million in Series A Round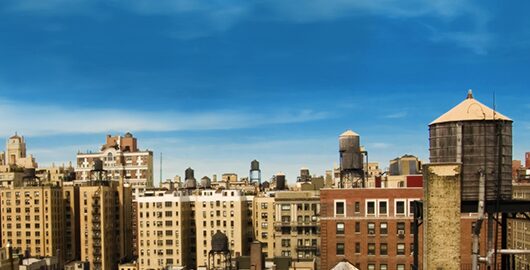 Real estate firm Nestio recently announced that it has raised $8 million during a Series A round. The startup firm, which provides software as a service to real estate agents, brokers, and landlords involved in the rental market, was launched with the idea of helping real estate professionals manage inventory and communicate in a more efficient manner. Nestio also helps real estate professionals fill vacancies in a more timely manner.
Based in New York, Nestio has stated that it plans to use the funding to expand into other markets, including Boston, Chicago, Miami, and Washington. Leading the round of funding was Trinity Ventures. Freestyle Capital also participated in the company's inaugural round of funding.
Nestio Experiences Massive Levels of Growth in Just Two Years
Nestio was originally developed as a tool to assist renters with help finding apartments. Since then, the company has emerged into a full-service tool to also help brokers and landlords with managing property inventories, tracking leads, and marketing listings. Nestio also communicates with consumer-facing websites, such as Zillow and Trulia, in real time, thus providing access to even greater property exposure. The company has grown at such a rapid rate that it has already generated in excess of $20million in client profits. At the same time, Nestio has also originated half of the rental listings in New York City. The SaaS platform has already become the preferred system in use for residential real estate professionals in New York City because of its ability to accomplish so much in real time in one location. No longer is it necessary for real estate professionals to use a multitude of tools. As a result, real estate professionals are able to streamline the rental process and fill properties much faster than ever before.
Changing the Way that Rental Properties Are Managed
Prior to the launch of Nestio, the multifamily real estate industry was typically forced to rely on outdated technology for managing assets. This often resulted in inaccurate data and a slow leasing process that led to expensive delays and even lost profits. Brokers and landlords often had no other choice but to spend significant amounts of time verifying inventory. Renters, as well, also frequently lost time looking at units that were not even available. The entire process was inefficient for everyone involved, and often led to unnecessary delays.
Nestio was founded with the goal of solving these problems by making the leasing and marketing of rentals faster and easier. By feeding data in real time to brokers, consumers, and websites, Nestio offers the opportunity to do everything from managing inventory to tracking leads in the cloud. This instant flow of data means that everyone involved in the property rental process is able to save time and money.
Now, with a large series A round of funding, Nestio is set to tackle nationwide expansion and could very well change the way in which rental properties are managed around the country.