Real Register Offers Real Estate Professionals Their Own Business Directory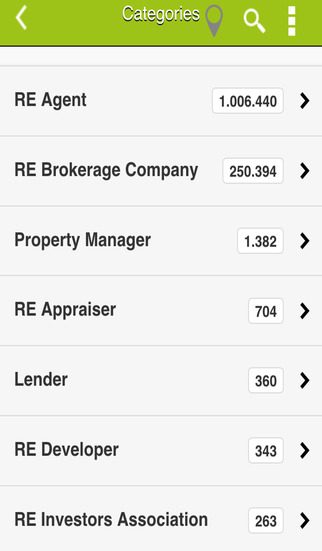 realregister*
Over the course of the last few years, the real estate industry has seen massive change. Professionals working in the industry have become forced to adapt and evolve in order to survive. In the competitive world of real estate, connections and the ability to network efficiently can mean the difference between a deal succeeding and falling apart. Real Register is now providing a social network platform that gives real estate professionals their own business directory.
How Real Register Works
With this platform, real estate professionals can search and connect with others in their direct industry. By simply typing in the name of the person they wish to look for, users can quickly and easily search professionals engaged in the real estate industry.
Recognizing that finding professionals when operating in different geographic regions can sometimes be a challenge, Real Register also gives users the ability to search professionals by GPS location. As a result, geographic location is no longer a barrier to making important connections.
Once a user has found the person he or she is seeking, the user can then add that person to a Contact List, making it easier to connect in the future. Real Register also provides the ability to create Groups and then add contacts to a specific group. There are no pre-set limits for the number of contacts users can have in their Contacts List or within their groups. This makes it much easier for users to separate contacts into usable lists. Users can also opt to edit their profiles to ensure they remain up to date.
Since making contacts is only part of the process, Real Register also provides the ability for users to chat with their contacts or with any members of any group. In case a user should decide not to have contact with someone, he or she can elect to block that contact. With the ability to connect and engage with other real estate professionals, it becomes possible to gain referrals, attract leads, and successfully generate results.
Real Register Helps Users Adapt to Changing Real Estate Industry
In an industry that moves at lightning speed, time can be essential to successfully concluding a deal. The ability to find and engage with connections is vital. Real Register helps speed along the deal-making process by giving real estate professionals the ability to find critical connections and leverage those connections for the most optimal results.
During the last few years, real estate professionals have become increasingly creative in terms of utilizing social media. As the world of real estate becomes more competitive, real estate pros have begun to use offline skills more and more online. By leveraging the use of professional networking sites, such as Real Register, real estate professionals are able to hone their sales skills while achieving success with lead generation and moving ahead of the competition.