Real Time Facilities Experience – Is it the Future?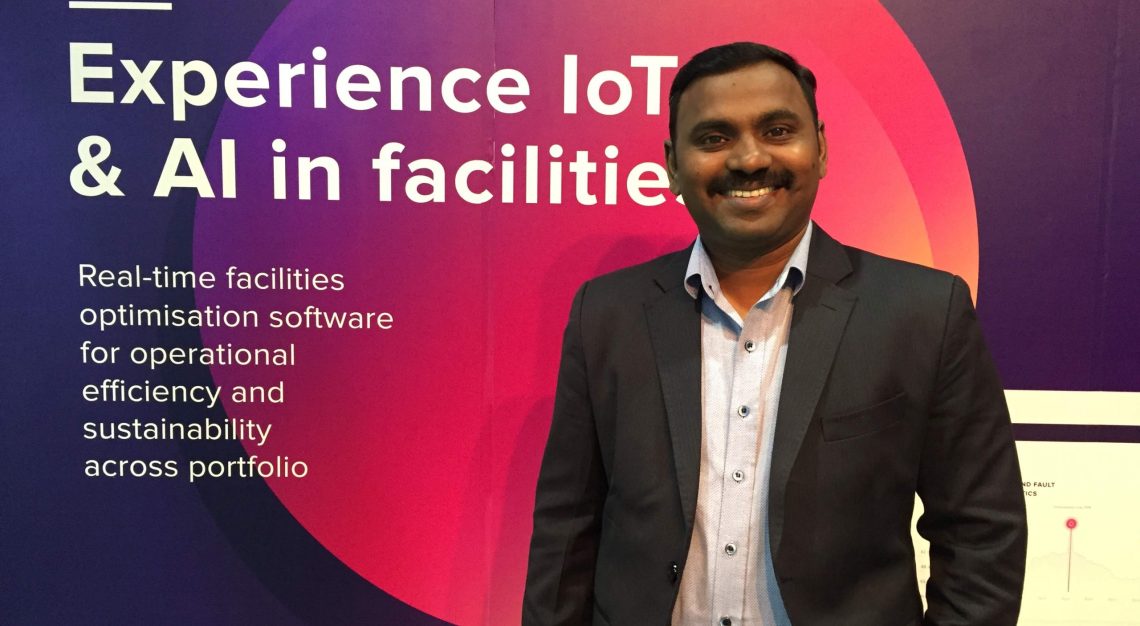 CREtech sat down for an Exclusive Interview with Prabhu Ramachandran, Founder & CEO, Facilio Inc.
CREtech: While they were late to join the tech revolution, the real estate and FM industry is now undergoing a huge transformation. What do you think is changing in the built environment of late?
Prabhu Ramachandran: I feel a lot of things are changing. Buildings have been late to this party but not too late! We are in the Uber, Airbnb era where every service is real-time and driven by customer experience. Today FMs, heads of real estate, building owners and even ESCO companies, want to provide services that are ultra responsive, instant and real time.
For instance, there is a huge perspective change in how buildings should be managed and how FM's are viewed, at large, by CRE building owners. For decades, FM was primarily considered cost centric and not as a value-driven service. But with increasing millennial tenants and their changing expectations, there's a growing demand for well-maintained commercial spaces. Quality of built space directly impacts workplace productivity and occupant wellbeing, which indirectly impacts the perceived property value. Further, research states over 70% of millennials want to work in smart offices within the next 5 years. Even businesses are looking to provide the best workplaces for their employees.
So while earlier FM was all about being backstage and fixing a chiller or lighting, today their role has transitioned to providing a comfortable, aesthetically pleasing, hassle-free and delightful experience to building occupants.
CREtech: Do you think this change - this shift towards real time service - is an effect of the changing customer expectations? Or is it a conscious choice by the industry? What is seeding this change?
PR: A bit of both, if you ask me. Let's look at the landscape and some statistics. The need for real-time service and a focus on customer experience is driving a faster uptake of Smart Automation in nearly every industry. Everything from Smart Glass (View) to Robotic Process Automation (Automation Anywhere) is attracting investor attention as digital workplaces, co-working trends and digital transformation become core to company success. So the cascade effect on real estate automation is inevitable. And some key trends are emerging.
A Verdantix 2018 global survey of real estate executives revealed that over 70% of respondents rated building occupant wellbeing, improved connectivity from IoT technologies and the increased use of mobile applications to be either "very influential" or "influential" market trends across the next three years.
Proptech accelerated in 2018 with nearly $4 Billion invested across thee Smart Buildings sector. Co-working is becoming a big trend. SoftBank, the Japanese telecom conglomerate led by the billionaire Masayoshi Son, has reinforced its commitment to WeWork by investing a further $2 billion in the fast-growing co-working company, bringing its total investment to about $10.5 billion. Next, SoftBank's Son deems Real Estate the number one disruption opportunity, with technology seen as the driver to consolidate and automate the fractured real estate landscape.
I feel the change we are seeing is a coming together of necessity + opportunity. Necessity, as evolved customer expectations for customized, modern, service-led and experience-driven facilities struggle in the constraints of legacy service providers. And the opportunity to fill this gap by leveraging technology like AI & IoT that can finally put to efficient use all the data that sits idle in buildings that already have millions invested in automations and sensors.
The eventual aim of all this real-time emphasis is becoming predictive in our approach to managing buildings so as to deliver value and an enhanced occupant experience. And technology has emerged as the greatest enabler of this "customer experiential", empowering FMs and CRE owners with knowledge and portfolio wide visibility.  Hence CRE owners are looking to technology to give them that edge in a crowded marketplace as providers of modern facilities and superior customer experience, one for which customers would be willing to pay a premium.
CREtech: So what do you think is the future of technology in FM for CRE owners?
PR: Technology will continue to revolutionize the buildings and FM industry. And as all the trends and numbers suggest, the future of managing buildings and real estate and FM lies with tech enablement.
Today CRE owners are looking to differentiate themselves as operators of modern and smart facilities, and traditional CAFM used by legacy providers is unable to meet their vision to proactively manage facilities. Adoption of tech enables real time value creation in buildings and hence fast tracks FMs and CRE owners to transcend into value players in the built ecosystem.
In buildings, efficiency and experience go hand in hand. Technologies that can connect and help centrally manage buildings mean that you can work better, scale faster and provide real time experience for your customers. You can upscale quality and empower teams with the right tools to create value-added services. With real time data, FM's can identify and solve problems faster, predict anomalies and proactively manage facilities, enabling a seamless experience for customers, and better ROI for CRE owners.
As tenant work-life harmony becomes a key focus for building owners; as space transcends from being a commodity to being an experience; as the importance of data shifts from gathering to analyzing for actionable insights' and as technology becomes core to managing buildings, real time facilities experience enabled by next gen tech like AI & IoT is definitely the future.
About the author
Prabhu Ramachandran is the founder and CEO of Facilio Inc., headquartered in Atlanta (US). Facilio is a facilities optimization platform that harnesses IoT and AI to drive real-time operational efficiency across real-estate portfolios. Prabhu's career spans over 18 years of product, business and customer experience focused on enterprise-scale software for IoT-based connected services, sustainable building solutions, and telecom network management.
 About Facilio:
Headquartered in Atlanta, Georgia (US), with operations in Chennai, India, Facilio is a facilities optimization platform that harnesses IoT and AI to drive real-time operational efficiency across real-estate portfolios. It offers an all-in-one software suite to help facilities centrally manage maintenance, operations, sustainability, and tenant experience, in one place. Funded by Accel.com and founded by enterprise SaaS and IoT veterans, Facilio was established in May 2017, and started its operations in 2018.
For more information please visit:https://facilio.com/