RealAccess Gives Real Estate Professionals Ability to Market and Manage Portfolios Seamlessly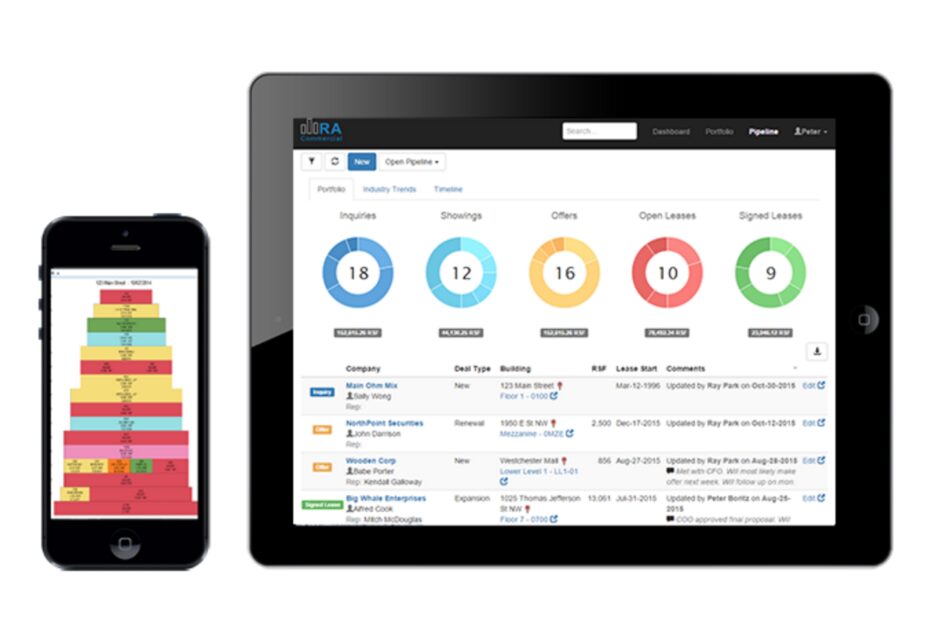 As we continue to move into a digital age, the ability to market and manage properties in real time has become even more important. Real Data Management (RDM) is now making that process easier. The platform, aimed at property managers, owners, and brokers, recently announced that it has closed a multi-million dollar investment round. According to the company, it plans to deploy the proceeds from the funding round to continue scaling its asset and leasing management technology platform at an aggressive pace. Currently, RDM has offices in Washington, D.C. and New York, but has plans to expand its team in the very near future to provide even more services.
RDM already provides software solutions for a number of leading real estate firms, including JLL, JP Morgan, CBRE, Shorenstein, and Silverstein Properties. Thanks to the products produced by RDM, it has become much easier for real estate professionals to manage their portfolios with greater accuracy and confidence.
Real-Time Access to Floor Plans and More
The company's flagship product, RealAccess, gives real estate professionals the ability to market, manage, and lease a comprehensive portfolio seamlessly. Using RealAccess helps users make decisions faster and smarter than ever before. The Portfolio Roll-Up Dashboard captures high-level data and displays it in a single, easy-to-view shot, including upcoming expiring leases, growth potential, and historical comparisons. Now, property managers and owners can spend less time retrieving the information they need to see the big picture. As a result, it becomes much easier to make more informed decisions. The better informed the decision, the lower the risk, and the greater the profit potential for managed properties.
Rather than simply viewing floorplans, RDM offers the opportunity to interact with those floor plans. RDM works to transform how users view floor plans using revolutionary software. Floor plans are actually updated in real time. All floor plans can be viewed, printed, and shared on demand. It is even possible to drill down into individual properties to obtain more leasing details and analytics. Rather than obtaining a broad view of properties, users can take advantage of the chance to gain the individual details necessary to drive future.
RDM also offers a number of other real estate management solutions, including tools for building measurement and analysis, building compliance and safety, and floor plan modeling and space marketing. With these features, building owners and property owners are able to both market and manage properties with far greater efficiency. Everything that a property owner or building manager needs is available, to make management and marketing easier than ever before.
Plans for Future Growth
To date, the company has experienced a tremendous amount of growth. Up to this point, RDM has not accepted external funding, but has instead relied on organic growth. With the new funding round, RDM will be well positioned for scaled growth and expansion. As a privately held company, RDM is headquartered in New York City.