RealtyTrac Launches Listing Prospecting Platform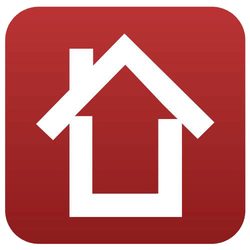 RealtyTrac, which has developed a reputation as a leading source for comprehensive housing data, has recently announced the release of an enhanced Marketing List Lead Generation Platform. According to RealtyTrac, the new platform will make it possible for customers to take advantage of the company's wealth of national real estate data, now spanning some 120 million commercial and residential properties.
Benefits Offered by the New Expanded Platform
Using the proprietary real estate intelligence offered by RealtyTrac, users are able to obtain the modeling information and data segmentation necessary to target customers in a more precise manner, thus driving greater customer acquisition and retention. Among the benefits of the new platform is the fact that users will be able to locate property owners nationwide based on demographic and geographic characteristics. The availability of this information provides greater access to more extensive marketing list applications. Through RealtyTrac, registered users will be able to create completely customized lists. Furthermore, they will be able to do so in real time using records that are updated on a daily basis.
While the vastness of the dataset offered by RealtyTrac is of importance to users, even more important is the quality of the data offered. Although numerous data providers do nothing more than resell lists from others, RealtyTrac sets itself apart from the competition by collecting data from a broad array of sources. With the RealtyTrac lead generation platform, users are able to target new renters, property owners, and numerous other demographics. Furthermore, users are able to create and then refine targeted list leads. This makes RealtyTrac's Marketing List platform the ideal tool for financial service firms, retailers, and real estate professionals.
Creating Targeted Lists
Users can even target leads via telephone or email utilizing targeted mailing lists with such features as:
Loan-to-value, assessed value, and current market valueCurrent property status information, such as rental, owner-occupied, or investor-ownedDetailed loan information, such as loan type, rate type, lien position, lenderKey demographic characteristics, such as age, children, income, etc.Hundreds of property attributes, including lot size, property type, year built
In many ways, RealtyTrac acts as a one-stop source for comprehensive marketing lists. The firm's goal is to assist users with reaching prospects at precisely the right time, when those prospects are most in need of the user's services, such as when major life events occur.
Up to this point, RealtyTrac's customers have been able to mine the company's data to create a variety of targeted mailing lists. The information that was available, however, was only a small fraction of what is now accessible. RealtyTrac has expanded the amount of information significantly from about 1 million properties to more than 118 million. In addition, RealtyTrac has added dozens of new property attributes to allow for even more powerful lead filtering, thus giving users greater marketing list applications. Users can take advantage of free registration to gain access to the firm's expanded MEGA Lead Generation Platform