Recity's Pipeline Analytics Reveal Key Development Trends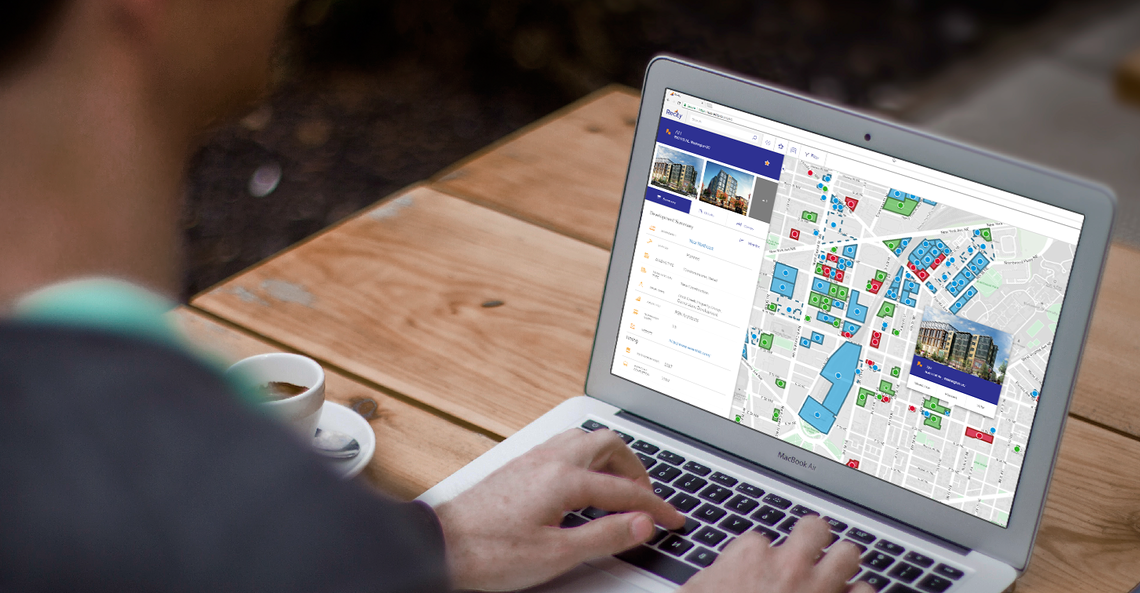 Recity, the complete real estate pipeline data and analytics platform, just released the first-of-its-kind analysis about future development trends and insights for Washington, DC. Recity is fueled by a research team of city experts plus a proprietary technology platform to provide complete pipeline information, from accurate development data to real-time submarket analytics and map-based visualizations. This particular analysis for the DC market touches upon a variety of topics including trends in building size, location preferences and insights about mixed-use projects.
DC will add 15.5 million square feet of real estate in 2017 alone.
The Recity research team synthesized important findings in the District's real estate pipeline. DC will add more than 15.5 million square feet of real estate in 2017 alone and has a healthy pipeline for the years that follow.
Among the trends, we find:
Buildings in DC are getting larger:-Upcoming residential buildings have on average over 60,000 more square feet than those recently completed.-The average upcoming commercial renovation contains nearly 100,000 more square feet than those recently completed.-Just over twenty projects in DC account for over a fifth of all square feet in development.
Mixed-use is increasingly dominating development:- Out of all of the upcoming projects in Washington, DC, 64% have a mix of uses, with 12% having a mix of office and residential.
DC is turning back to its waterfront:-Recity is tracking over 18 million square feet of current and future development along the Anacostia and Potomac waterfronts.
Much of DC's development is focused around mass transit corridors:-Over 80 million square feet of upcoming development is located within a half mile of a Metro Station.
What is Recity?
Recity is a real estate analytics company that provides data-driven insights and metrics around real estate development and investment activity in urban markets. We collect data about recently completed, under construction, planned, and even unannounced construction projects to empower real estate professionals and their clients to make better informed decisions. With Recity's web and mobile applications, customers can access reliable, real-time insights anytime.
Most of the data currently available to real estate professionals relies on historical transactions, whereas Recity focuses on upcoming development activity to understand what any address, surrounding area, or submarket will look like in the future. Recity is currently live in Washington, DC, Boston, and Seattle and will be launching in Chicago in addition to other major markets throughout 2017 and beyond.