RentalRoost Helps Renters Find the Right Property Based on Criteria Important to Them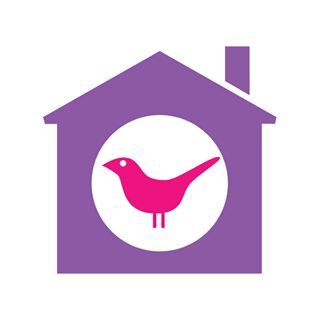 Just as Goldilocks was always searching for what was "just right," renters are often searching for a new home that meets their precise specifications. Unfortunately, trying to find that elusive property can sometimes be difficult when searching online. RentalRoost helps renters to find the perfect new home using search criteria that are actually important them, such as kid-friendliness, walkability, pet friendliness, school district maps, proximity to public transportation, and nearby shopping, restaurants, bars, and entertainment.
Goal of Helping Renters Find the Perfect Nest Inspired by Personal Experience
Built upon the goal of making the search for a home fun and easy, RentalRoost actually came about when its co-founders experienced difficulty in finding the perfect home following several relocations out of state. As they describe it, the process of finding the perfect home was often fraught with frustration. If one property was dog friendly, it wasn't walkable. Another neighborhood might have a number of things located within easy walking distance, but wasn't pet-friendly. Vibrant neighborhoods often had a host of things to do, but weren't the most family friendly places to live within good school districts. The result was a tool to make house hunting easier.
While RentalRoost is designed to help make house hunting easier and more fun for renters, it also offers benefits to real estate professionals. For instance, RentalRoost offers a recommendation engine that takes basic data from Facebook, such as marital status, age, demographics, and even the locations of friends and then uses that data to make personalized housing recommendations within a designated size and price range. Real estate agents are beginning to increasingly turn to RentalRoost as a direct source to locate up-to-date rental properties for their clients. Using the unique search features, real estate professionals have found that RentalRoost is the only site available that allows them to customize their search based on a client's specific needs and lifestyle. To date, RentalRoost has already assisted many consumers and real estate professionals in locating the best possible housing options.
Since many people now search for new properties while on the go, RentalRoost also offers an iOS app that makes it easier and more convenient to search for that perfect new home from any location.
RentalRoost also offers a feature that helps users determine the value of their home. Using a matchmaking service, users can locate a top real estate agent in their local area at no charge. RentalRoost also provides a host of other service that can be beneficial to real estate professionals, landlords, and property managers, including a tenant-screening service and credit-check service. The platform even provides assistance with campus and off-campus housing, which can prove beneficial for renters in college towns looking for that perfect place to call their own while completing their education.