RESULTS: Real Estate Tech Start-Up Survey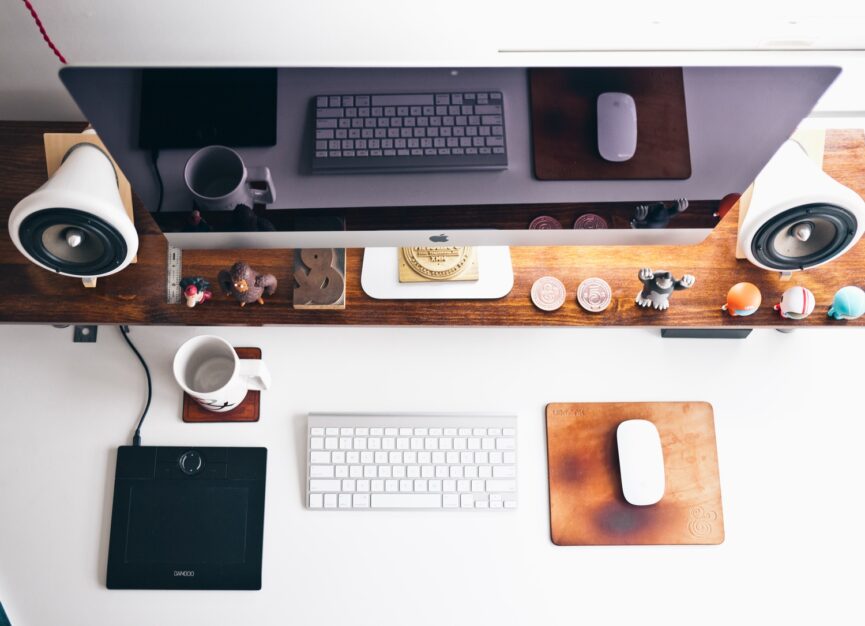 The following survey was written by Michael Beckerman, founder and CEO of The News Funnel and author of the blog, Second Time Around.
I am fortunate to have been able to build so many wonderful relationships with fellow entrepreneurs in the real estate start-up world. As someone one who has been in this space for a few years, I have had a front row seat for what has been a truly amazing period of growth in this young field.
One of coolest things about working in the tech sector is how willing everyone is to share their struggles and successes, their victories and defeats, what worked and what didn't. This type of intimate information exchange is incredibly helpful to folks like myself who are also trying to build something meaningful and lasting in a business sector that is just waking up to the power of what tech can do for their business.
So, in that spirit I conducted a poll of real estate tech entrepreneurs to gauge their overall progress to date. None of the results were a surprise and if anything, it just confirmed what I had suspected which is that 1) it's early, 2) it's challenging, and, 3) there is, as a result, huge upside.
Specifically, the poll revealed what I encounter in most of my meetings and conversations; the majority of startups in the commercial side of the business:
Are incredibly youngHaven't raised a lot of money to dateRely on self-funding for the most partAren't profitable just yet
It's what you would expect to find in any new industry embracing tech. The fact that most sites listed "attracting users" as their core challenge is also consistent with all of the sites I have personally connected with and is also a reflection of the fact the commercial side of the business still has not embraced technology yet. But, they will eventually and the real question then becomes...which sites ultimately emerge as the leaders?
I guess that will be the next poll I conduct in the future!
So thanks to all of my fellow real estate tech entrepreneurs for taking the time to do this survey and I look forward to all the insights and comments that will hopefully follow.
1. WHAT SECTOR ARE YOU IN?RESIDENTIAL // COMMERCIAL // RETAIL // HOTEL // ALL OF THE ABOVE // OTHER
2. HOW OLD IS YOUR WEBSITE/COMPANY?UNDER 3 MONTHS // BETWEEN 3-6 MONTHS // BETWEEN 6-12 MONTHS // BETWEEN 1-2 YEARS // OVER 2 YEARS
3. HOW MUCH MONEY HAVE YOU RAISED TO DATE?UNDER $250K // BETWEEN $250- $500K // BETWEEN $500K AND $1 MILLION // BETWEEN $1 MILLION AND $2.5 MILLION // OVER $2.5 MILLION
4. WHAT WAS THE SOURCE OF YOUR CAPITAL?SELF FUNDED // FRIENDS & FAMILY // ANGEL INVESTORS // VCS // OTHER
"Top "Other" Responses:
"Friends, family and angels"
"Private equity firms"
"A mix - self, angel and VC"
"Accredited investors via crowdfunding platform"
"Strategic investors"
5. ARE YOU PROFITABLE?YES // NO
6. WHAT IS YOUR BIGGEST OBSTACLE?GETTING THE TECHNOLOGY TO WORK PROPERLY // ATTRACTING USERS // GETTING USERS TO ENGAGE WITH YOUR PRODUCT // GENERATING REVENUE // FUNDING // OTHER
Top "Other" Responses:
"Slow moving / slow adopting industry"
"Recruiting software developers"
"Translation and localization in foreign markets"
"Getting real estate owners to buy quickly-they have inertia"
7. HOW CAN USERS ACCESS YOUR SITE?MOBILE APP // WEBSITE // BOTH // OTHER