Retail Solutions Helps Maximize Retail Operations and Drive Sales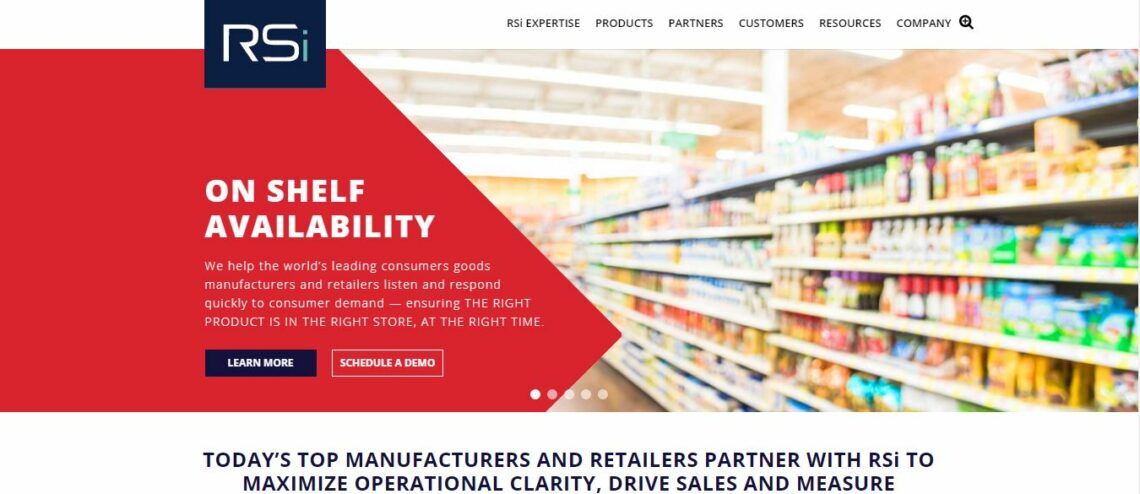 If any sector needs daily "what is likely to happen" predictive analysis, it's retail. The Retail Solutions (RSi) platform provides tools that go beyond separate silos -- the key to success is actionable insights among all business functions and end-to-end processes.
RSi believes that simply sharing data is old news. It needs to be taken a step beyond, with a useful conversation between consumer packaged goods (CPG) organizations and retailers, with RSi as the host.
RSi has identified a set of best practices that tend to predict successful outcomes in drug/health & beauty, food & beverage, home, life sciences, pets, and others. More than 500 retailers and CPG companies use RSi, including such household names as Colgate-Palmolive, Nestle, the Procter & Gamble Company, and Unilever.
RSi provides both suppliers and retailers, both traditional and web-based, in marshaling available data, applying analytics, and returning value with actionable insights. These insights include analysis of web promotions and daily out-of-stock alerts (which are delivered directly to store personnel chainwide), as well as spotting trends and making sense of them.
The ultimate objective: operational clarity for suppliers and retailers. For thirteen years, the platform has provided data and analytics to many major CPG manufacturers and has formed supplier partnerships with major retail chains.
This coordinated effort seeks insights into urgent business concerns such as in-stock rates, decreasing waste, and measuring campaign effectiveness.
The platform regularly reveals that there is enough data available to apply to day-to-day operations in forecasting, inventory management, marketing spend and field operations.
Serving CPG companies and working with a retailer network that provides access to downstream data, RSi uses scientific methods to drive predictive analytics. According to its website, the process "loads, cleanses, harmonizes, and enriches store-level data that captures consumer demand signals. Integrated, secure, reliable, and accurate, our platform is underpinned by a comprehensive set of tested and proven mathematical algorithms that transforms data to valuable actionable insights."
On-shelf availability is becoming increasingly important, even in the digital age -- keeping products on the shelf while optimizing inventory levels is more crucial than ever for traditional retailers. RSi offers a Retailer Program that addresses retailers' daily needs and, at the same time, delivers ongoing alerting and analytical services. The result: improvement in daily in-stock positions, optimized inventory levels, all without the expense of increased in-store labor costs.
Data processed through RSi is available within four hours of receipt; there are over 800 automated processing rules, guaranteed data integrity, and assurance that all items and stores have reported is standard.
The ultimate idea is to ensure the right products in the right store at the right time. Daily, the RSi platform processes billions of records from over 175 major retailers in more than 150,000 locations around the world. This data is evolved into insight to help improve operations and drive sales.
Click here to find out more about Retail Solutions.
DON'T MISS OUR UPCOMING CRE // TECH EVENT IN NEW YORK ON DECEMBER 7TH! TICKETS ARE ON SALE NOW!