Ripe for Disruption: How Open Architecture APIs Could Revolutionize the Real Estate Industry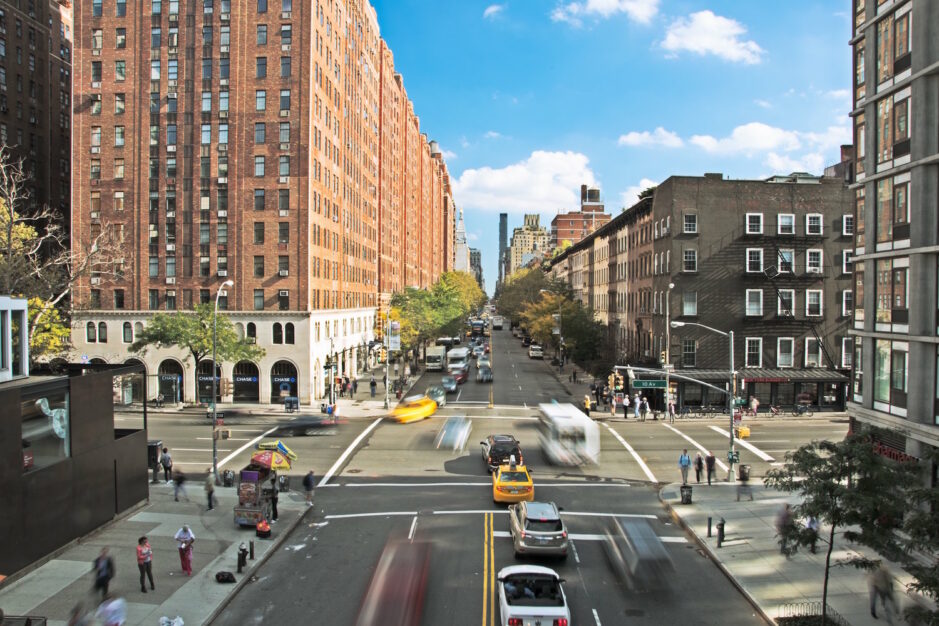 Bob Bemis, Vice President of Business Development, Realtors Property Resource ®
Open architecture application programming interfaces (commonly referred to as APIs), make many of the apps and websites we use daily possible. Twenty years ago, the airline industry took the lead in developing an API for accessing flight reservation data. Household names such as Facebook, Google Maps, Twitter, YouTube, LinkedIn, Flickr, and Pinterest all utilize open architecture for various sharing features. Today, real estate is one of the only remaining industries that uses closed systems. But hopefully not for much longer.
Open architecture as a disruptive business model
There is a great deal of discourse in the real estate industry about opening APIs. Currently, the MLS industry runs on a small collection of proprietary database systems that are closed to access by outside software. If a developer wants to sell a software program that uses MLS data, it must acquire a license and download the data to a locally hosted database. Traditional vendors of these closed database solutions recognize they are vulnerable to disruption by the new open API approach.
Such a system would require MLSs to consider a new business model in offering services—one where multiple application vendors compete on the utility and value their applications offer, not just on price or access. This approach opens the door for a multitude of options the MLS may offer agents and brokers, and through those options, empower subscribers to select only those which enhance their ability to do more business with greater efficiency.
One major MLS vendor, FBS Data Systems, took the initiative by launching an early version of an API-based platform when they introduced Spark™ for FlexMLS in 2012. Recognizing the growing interest in open architecture systems, FBS also recently announced a partnership with Solid Earth to integrate their Spring platform with the Spark API. The announcement validates the premise behind open architecture––that competing vendors can all prosper when "interoperability" is the goal.
In an open system, agents would not be not limited to the "one size fits all" default interface offered by the one MLS-chosen vendor. API-based systems allow agents to pick Cloud CMA for their listing presentations, Boomtown for their CRM and lead management needs, and TLCEngine for qualifying buyers, all without giving up their live connection to the real-time MLS database.
How real estate tech companies are responding
Some MLS's are embracing the concept by extending existing systems with a read-only version of an API-accessible database. CoreLogic, the largest legacy vendor, has introduced Trestle™. Not to be outdone, Zillow (while not an MLS vendor, certainly a major database player) has offered the Retsly ® service that aggregates MLS data and makes it available through an API. Realtors Property Resource ® (RPR ® ) is developing the Advanced MultiList Platform™ (AMP™). In essence, AMP reimagines the architecture of the modern MLS by providing technology that opens the MLS database to API access for both input and retrieval of property data, thereby expanding the type, quantity, and quality of tools and applications that can be offered by both large and small MLSs to their subscribers.
Through AMP's open architecture, 1) subscribers choose either a small set of individual applications, a full-featured traditional MLS system, or both, 2) application developers bring dozens of new products and services to subscribers, and 3) the MLS maintains control over its data and application offerings. This approach eliminates the need for a parallel output server, like Trestle or Spark, and eliminates any latency or lag inherent in updating the output database with live MLS data.
If you are an independent developer, however, your opportunities border on euphoria. Hundreds of possible markets will soon be open to you and your team, where previously totally inaccessible.
API is the acronym on everyone's mind in the real estate industry. The growing interest and potential impact of widespread API adoption is impossible to overlook. Real estate technologies will only accelerate from here. Therefore, question is not will the MLSs respond, it is how will the MLSs respond?
For a copy of the AMP™ Information Kithttp://blog.narrpr.com/infokit
About Bob Bemis
Bob Bemis, a 28-year veteran of the real estate industry, is the Vice President of Business Development at Realtors Property Resource ® (RPR ® ). Prior to joining RPR, Bob was VP of Partner Relations at Zillow, CEO of the Arizona Regional MLS in Phoenix, and VP of Customer Care at MRIS (the regional MLS for metropolitan Washington, D.C.). Bob has served on the NAR Multiple Listing Issues and Policy Committee and is a past director of the Council of Multiple Listing Services (CMLS). Bob and his wife Jenny make their home in suburban Seattle.