Simplifying the Renovation and Design Process with Houzz 'Sketch' iOS App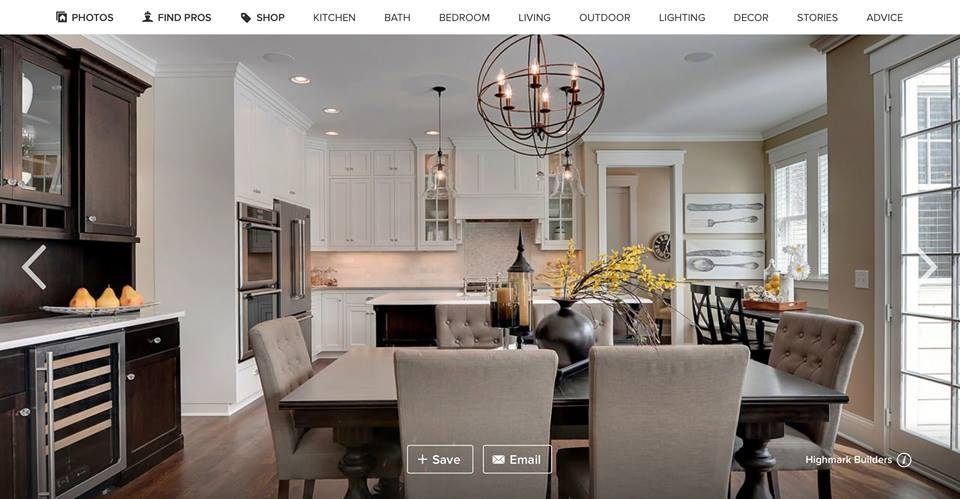 With a new iOS app, Houzz offers people a more efficient collaboration tool. For connecting homebuyers with the right real estate agent for completing sales, Houzz has become a highly popular and trusted service. Houzz has now launched a new feature specifically for iOS users that improves the existing service.
Called "Sketch," this unique feature allows homeowners to annotate photos. With this feature, in-depth discussions can take place with other people in the home, as well as remodeling and renovation professionals, on various design ideas. With an increasing number of people flipping and owners staying in homes longer for the sake of investment or retirement, the Sketch app is in high demand.
Growing Popularity
As part of the recent announcement, a company representative shared that more than 35 million unique users are using Houzz every month. In addition, more than 1 million professionals, including builders, designers, contractors, engineers, and architects, depend on this tool. Compared to just a year prior, the number of monthly Houzz users has increased by 10 million.
Having raised $214 million, the Houzz service with Sketch is available for people in the United States, Australia, Denmark, Germany, France, Italy, Japan, Sweden, Russia, Spain, and the United Kingdom.
As expressed by Alon Cohen, president and co-founder of Houzz, the company is always open to methods for making home design and renovation more fun, more productive, and more exciting. With the powerful new addition to the Houzz platform, users can add products from the site to virtually any photo. Sketch also aids in simultaneous collaboration and communication through photos with anyone involved in a renovation or remodeling project.
Using the Sketch feature, users can upload personal photos or, if preferred, choose from the 8 million available photos through the Houzz service. In addition, products from the Houzz Marketplace can be added, as well as text messages and stickers, which can all be resized according to need. Users can also draw on photos when needing to emphasize something.
To simplify the use of this new feature, a Sketch button now appears on all of the photos on the Houzz site. Users also have access to support for floorplans and innovative mood boards. Along with Sketch being an iOS app, it has been optimized for both Apple Pencil and iPad Pro. Initially, this platform and feature were limited. Just recently, however, a version was released for Android users, available through the Google Play Store.
The bottom line is that Houzz is an excellent solution that creates stronger and better connections between users and various real estate and building professionals. Regardless of the project, whether a newly remodeled bathroom, bedroom, kitchen, or family room, the ability to collaborate and communicate with seasoned professionals helps tremendously.
In addition to passing ideas around, Houzz and the Sketch feature help people avoid potentially expensive mistakes. Designing the perfect home has never been easier or more efficient.