Smart Property Management with Embue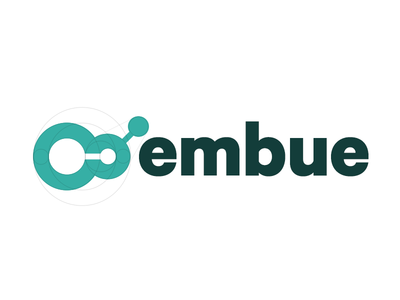 Turn any residence into a smart home with Embue. Using a cloud-based Internet of Things (IoT) platform, Embue connects with and controls everything from thermostats to door locks to leak sensors. Embue was designed as a single-source property management tool for the multifamily market, making it the first product of its kind for property managers to receive real-time insights into the efficiency and security of their properties.
What Embue Can Do
Embue's data reporting capabilities track the efficiency of a unit while maintaining its security. For example, when the HVAC is not functioning properly, Embue notifies residents and building managers an issue is detected. Residents or managers can use Embue to allow someone like a maintenance vendor to have a time-limited, single access to a property.
Property monitoring with Embue saves money and helps the environment. It automatically adjusts the thermostat when no one is home while keeping the conditions in safe temperature and humidity zones, preventing the growth of mold in unoccupied units. The software can work with an area's utility program to receive rebates for using less energy at peak times. Users can remotely adjust the thermostat from anywhere with the remote web application.
The security system is easy to use. For lost key cards or smartphones, disable access with the click of button while authorizing new devices. Embue knows when the residence is occupied can alert when unauthorized access is made.
How Embue Works
The Embue Core is the processing power behind the cloud-based networking genius. It communicates with all the components monitoring the residence. Place the Embue HVAC module directly onto the utility closet equipment to monitor moisture and track operating efficiency. The module regulates the heating, cooling, and ventilation equipment in the residence using data from the Embue Sensor. These battery-powered sensors are easily mounted on any wall to measure temperature, humidity, and occupancy. Sensor batteries typically last five years and alert when replacement is pending. The Embue Thermostat operates wirelessly and is adjustable by residents or property managers using the Embue Remote application for smartphones, tablets, or the web.
Working together, the data is analyzed using Embue Super, the operations center for all properties. Embue Super creates actionable alerts, makes recommendations and offers remote property control. It continues operating critical functions even when the Internet is down. Embue Super offers equipment performance and lifetime analytics tools that help intelligently plan for capital equipment replacement.
Why Property Managers Use Embue
The demand for smart home technology is on the rise in all market segments. Cost and a willingness to install are barriers to the technology's use. Embue's standardized system removes these barriers by being cost-effective and easy to install. Residents appreciate the improved comfort and energy savings provided by Embue.
Property managers appreciate that Embue's per-apartment equipment control includes analytics. The service detects and prevents unsafe settings in apartments and common areas. Comfort complaints are easy to manage as the sensors report the actual in-room temperature and humidity settings. The smart sensor technology senses occupancy and adjusts inputs appropriately. No need to send contractors or staff to adjust thermostats, saving time and hassle. The smart locks increase security and lower costs during tenant onboarding.
Using Embue Super, property owners and managers avoid unexpected and costly damage through real-time insight and predictive maintenance alerts. In addition, Embue's analytics report on a building's energy and operational footprint. This baseline data informs investment, retrofitting, staffing and maintenance decisions, protecting the property value.
Learn more about Embue here.
Connect