Smarter Buildings and Happier Residents: Spotlight Feature with Bixby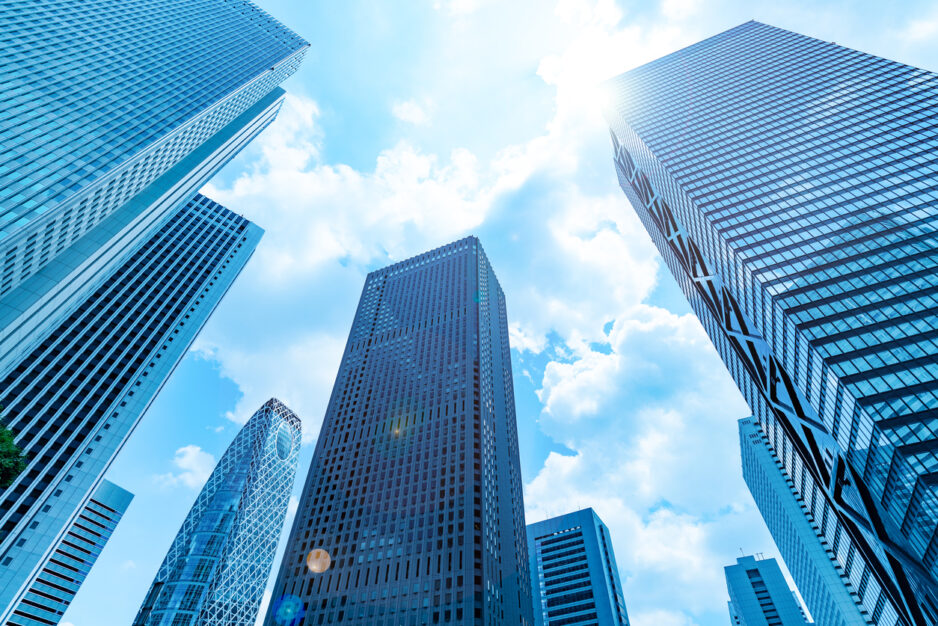 The #1 tenant & resident management platform for all property types & portfolio sizes, Bixby is an easy to use web and mobile app that combines all your resident relations activities into one place.
Our team at CREtech recently caught up with Bixby to learn more about their site, strategy and vision.
What does your site do?
Bixby is a building amenity platform that makes it easy for property owners and managers to provide top quality service to their tenants and residents. Our web and mobile app helps management teams automate and organize their operations, resulting in less time and money spent on maintenance calls, overseeing repairs, and collecting payments. At the same time, tenants and residents benefit from a better building experience through access to on-demand services, weekly discounts and promotions, and a single platform to interface with their smart-home devices.
What problems are you solving for commercial real estate professionals?
The real estate industry is reckoning with the demands of the modern tenant who expects strong in-person and digital community, premium amenities, and just an overall exceptional experience in their home and office. Real estate professionals that put an emphasis on implementing a software interface for their property will have an incredible advantage in attracting the best tenants. We view this digital experience and community building as a necessity, not just a nice-to-have.
What is the latest news?
Bixby serves more than 300 property managers across 2,000 properties and 10,000 tenants. We also power more ten "white-label" products with our technology, in which we build, maintain, and host apps specific to a property management operation and brand.
The core Bixby product has improved significantly, having recently announced new features like our amenity reservation module and new integrations with companies like TransitScreen. One of the more exciting events at Bixby this year is our recent acquisition of WorkOrderes, a work-order management software. The acquisition allows us to offer a free product that can serve small and large facility management teams while creating a funnel of leads to convert to the Bixby platform over time. This acquisition aligns with our strategy to become a diversified real estate technology business with multiple brands working together to serve different client needs and markets.
Next month, we're going to announce a new round of funding, as well as our expansion into several new markets internationally. We've also added three new advisors to the Company (Evan Minskoff of Tumblr, Stephen Kong of Modern Luxury, and Leland O'Conner of AR Capital) to help guide the business as we move into the next phase of growth.
What are your views on the current real estate tech sector?
The real estate tech sector is really hitting its' stride thanks to increased adoption of technology by the larger players as a result of a more tech-savvy tenant and resident population, as well as support from venture capital, local government and the media. The aspect of real estate tech that we're most interested in at Bixby is the ability to monetize real estate assets and their occupants in new ways beyond rental income and the shift towards a concept known as "space as a service." Technology not only allows management teams to operate more efficiently, but also creates opportunities for new revenue streams as traditional residential and commercial properties expand their service offering and seek new ways to sustain NOI through cycles of over-supply without making expensive capital improvements.
What are your future plans?
The goal for Bixby is to operate as a technology partner to the real estate industry. As technology plays an increasingly important role in real estate operations, few companies will have the expertise, know-how, and resources to develop software and hardware solutions that maintain their competitiveness in the market, both in terms of attracting tenants and reducing operating expense. From a product perspective, we're focused on integrating machine learning and AI attributes to our product that will further automate maintenance-related processes. Simultaneously, we're looking to expand our offering both organically by investing in the Bixby platform, but also inorganically through acquisitions that expand our addressable market.
Connect with them @LiveBixby, Facebook and LinkedIn!
About CREtech
Our mission at CREtech is to connect the commercial real estate and tech sectors, bringing a new age of innovation, investment and growth to the industry. The platform features the largest events, most comprehensive aggregated news database and company directory in the sector. CREtech is owned and operated by The News Funnel, the leading content, connectivity and event platform devoted to the commercial real estate industry.
To learn more about becoming a sponsor, a list of upcoming events and other exciting news, please click here or email kateri@cretech.com.