Starry: How to Happy Internet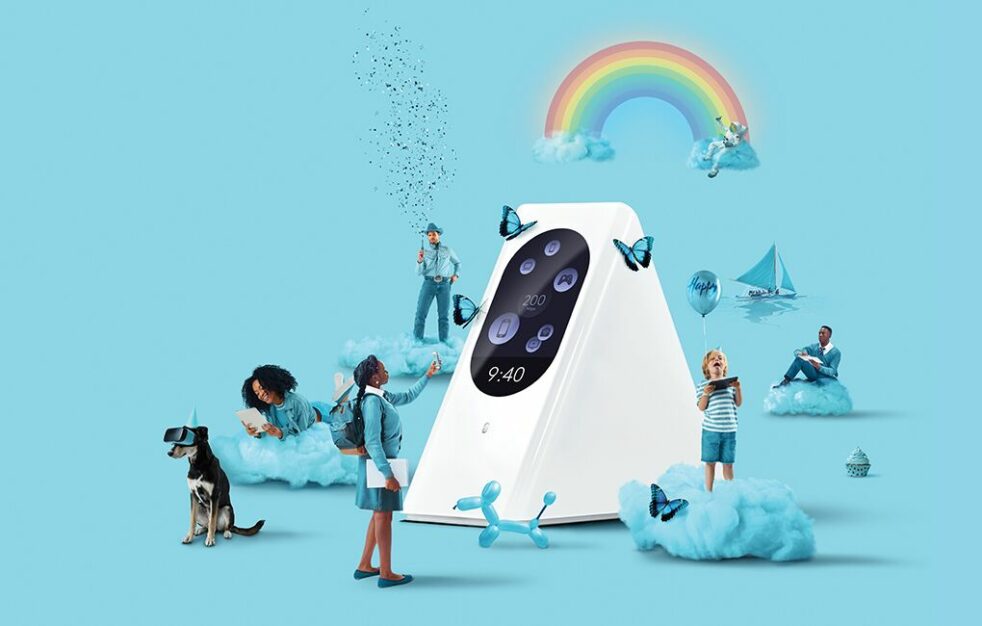 Starry loves the internet, but not the complicated plans, bloated bundles, and poor service. So they reinvented it from top to bottom.
Our team at CREtech recently caught up with Starry to learn more about their site, strategy and vision.
What does your company do?
Starry is a new kind of internet service that uses next-generation technology to connect to buildings' existing wiring and deliver a better internet experience. Using our advanced, proprietary millimeter wave technology, Starry delivers reliable high-speed internet service to homes across the country. We offer subscribers 200 Mbps down/up internet speeds for just $50/month—with no data caps or additional fees for equipment and installation. Starry also provides an elevated support service—offering white-glove installation, custom building launch events and 24/7 customer care. We are currently focused on the multifamily real estate sector and are working with building managers and owners to install our service in their buildings.
What problems are you solving for commercial real estate professionals?
Competition is high in the multifamily sector to attract and retain residents. Starry Internet is a minimally invasive upgrade that is a competitive differentiator for multifamily buildings. For building ownership, Starry installation is simple, full service, low-risk and cost-free, and can increase resident satisfaction and retention. Many consumers today have few or no options for their broadband provider. In a recent survey, 55% of renters said they would be more likely to renew their lease if they were happy with their internet service. An October 2017 NMHC study also revealed that high-speed internet access is the second-most important apartment feature for renters (after air conditioning), with 63% refusing to lease without it. High quality internet is looked at as an amenity—one that can attract and retain residents.
What is the latest news?
Starry's beaming broadband tech is now available in Boston, Los Angeles and Washington, DC. We recently completed a $100 million funding round, which we will use to expand nationally. We are targeting several additional U.S. cities in 2018, with New York next on our list.
To date, Starry has raised $163 million from a premier group of investors including FirstMark Capital, Tiger Global, IAC, KKR and HLVP.
What are your views on the current real estate tech sector?
We love seeing the real estate industry adopt new technologies that not only help their bottom line, but make a difference in people's everyday lives. We are encouraged that many players in the real estate industry are going beyond adopting new technology by investing in/partnering with tech companies.
Starry seeks to partner with property owners and managers who understand that exceptional internet service is no longer just a nice-to-have—it's a necessity for any home. Prioritizing access to high-speed internet is a point of differentiation, and offering a reliable internet service option can enhance a building's bottom line. Starry's high-speed internet and customer service platform powers many real estate tech trends, such as work from home, resident communications, common area WiFi, security and so much more. Seamless integration is key when adopting new technologies in the real estate sector, and Starry is looking to partner with owners to leap their buildings into the future.
What are your future plans?
Starry is in hyper-growth mode, with a big focus on expanding our serviceability in Boston, Los Angeles, and Washington DC, as well as building out our capabilities in New York and 18 additional markets over the next year.
Follow Starry on Twitter at @StarryInternet and connect on with them LinkedIn.
About CREtech
Our mission at CREtech is to connect the commercial real estate and tech sectors, bringing a new age of innovation, investment and growth to the industry. The platform features the largest events, most comprehensive aggregated news database and company directory in the sector. CREtech is owned and operated by The News Funnel, the leading content, connectivity and event platform devoted to the commercial real estate industry.
To learn more about becoming a sponsor, a list of upcoming events and other exciting news, please click here or email kateri@cretech.com.