Suite Deals: The Perfect Way to Advertise Vacant Space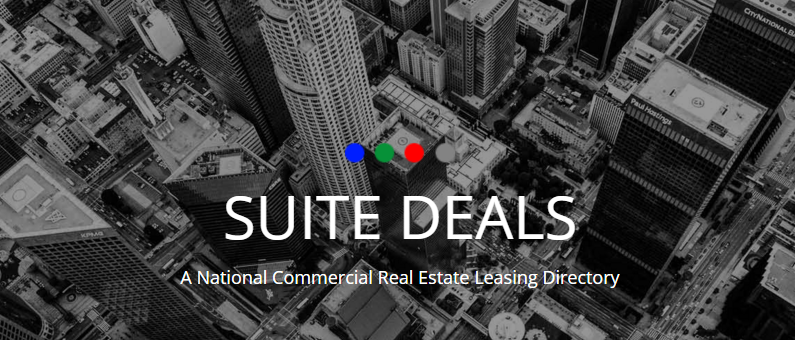 For every day that your space remains vacant, you lose money. This is why it is so important to identify the best form of advertising. Suite Deals, an interactive directory for commercial leasing, is designed specifically for professionals in commercial real estate. With this tool, you can advertise vacant space to a broad audience of both potential tenants and agents.
For a nominal fee, you can either promote or search vacant space, which includes data for each suite within your portfolio. As part of your account with Suite Deals, you have the opportunity to manage floorplans, photographs, and other types of detailed information. As a result, viewers get an in-depth look at all of your available space.
With Suite Deals, you also gain access to a search platform, which you can add to your website without using the company's branding. Instead, the tool is designed to work behind the scenes in coordination with the Suite Deals system so that visitors to your site can take full advantage of the search portal. Obviously, this powerful tool gives your vacant space even more exposure.
Finding the Perfect Space
Just as Suite Deals helps you fill empty space, it can also be used to search for space you need. For example, if your real estate company is experiencing significant growth to the point that you need a larger or additional space, you can use the search portal to find exactly what you need based on very specific criteria.
Currently, searches are available for different cities in Texas, including Austin, Bastrop, Cedar Park, Georgetown, Hutto, Pflugerville, and Round Rock. Soon, this will become a tool used nationwide. After conducting a search, you receive a tremendous amount of information that helps you narrow down potential locations.
Property Name and Address
Property Description
14 Search Criteria
Price Information
Google Map and Street View
Interactive View
Plus More
Although the professionals with Suite Deals are confident that you will be thrilled with the results, you can cancel your account at any time. However, as this is a monthly service, no prorated monthly refund will be credited. Another benefit of using this amazing tool is that even if the cost of using it increases, you are automatically grandfathered in, meaning you never pay more than what you initially sign up for.
For promoting, you can list as many properties on a single account as you want, as long as you have permission from the owner of the property. You can also use Suite Deals to promote shell space. For this, the company strongly recommends that you enter a new suite based on each 1,000-square-foot increment of space. That way, people can find your property regardless of the size they seek.
For photographs, you can upload up to 20 property photos, as well as up to 20 photographs for each vacant suite being promoted. Videos can also be uploaded, one for each vacant suite. To better understand why filling vacant space is so critical, the HUD offers insight.