Take a Peek at the Future of Workplaces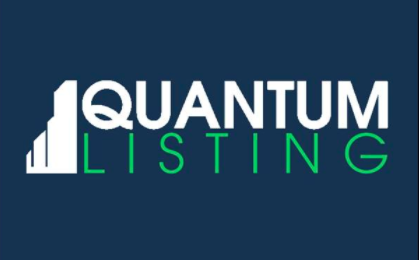 Guest Post By Noor Atari, Founder and CEO of Light Insights
Email Noor at natari@ltinsights.com
Too long, didn't read?
Ever wonder what's next for real estate? This article examines the social and technological future of workplaces. Three of the main influencers are hardware, software, and social policy change. But wearable technology is increasingly playing a large role in the future of workplaces.
When I imagine the office of the future, I picture a sterile, Jetson's-like setting, where employees hover from one meeting to the next and use holographic motion screens to navigate across menus of nested options. I worked at Google for years where I witnessed beautiful workplaces and unbelievable perks that fall just short of spoiling employees. But neither of these images quite capture what the future will look like.
With technology already playing an even more intrinsic part in our work lives, the office of the future will need to be even more social and collaborative. Sharing of resources rather than their division will bring about greater efficiency, productivity, and happiness to everyone. Technology will be seamlessly integrated into what we do, what we wear, and how we interact with each other and the real estate resources all around us.
How do these factors shape the office of the future? Picture an open setting: dynamic and agile, fun and engaging, functional yet beautiful, meritocratic and fair. If you need a private space to make a call, technology will notify you of the closest available resource. If you're meeting with a large team of colleagues, a reservation is automatically made for an appropriately sized conference room. Need to take the employee shuttle? Walk towards the closest stop and grab any available seat virtually before the shuttle even arrives. Powered by the best technology has to offer, future real estate assets will respond intelligently and instantaneously to users' needs and help them be balanced and better connected.
Real Estate is a truly unique discipline because it touches everyone, everyday. Whether you're waking up at home or checking into your office at work, your daily experience is shaped in large part by the built environment around you.
If we as entrepreneurs are striving to make impactful disruption, why not start with real estate? Real estate presents an unparalleled opportunity for innovation, impact, and societal growth.
What's the Situation?
With all the technological shifts, workplaces are about to undergo a metamorphosis.
Much of the work done at an office is collaborative, and that requires the overhead of inevitable calendar gymnastics to counter limited space allocation and rationing. Additionally, when remote employees travel to an office, they oftentimes struggle to find the space to sit or place their possessions. Here are some questions from the viewpoint of our employees:
Employee Questions
What are my options for attending the next meeting?Where are the closest hotel desks available for my use?What are my transportation options to get to the office?How can I work remotely when needed without feeling disconnected?Is my lifestyle at work conducive to achieving my personal health goals?How can I better manage my stress levels at work?
Employers, on the other hand, struggle with rising real estate costs. Imagine you work for a fast growing startup that is forecasting 1000 new employees in the year ahead. In conventional models, that means at least 1000 new seats and additional conference rooms, micro kitchens, bathrooms, and incremental capacity on shuttles. This means a lot of money. To complicate the matter further, designing the space can be quite a daunting task when it is not necessarily clear how past configurations and workplaces have performed. Annual surveys provide limited insight and can quickly become dated. Tickets for repair work orders can be cumbersome and often delayed because of the inertia needed to log them.
As real estate strategists and planners, we need greater visibility into how our ideas are performing. Additionally, delivery of "on-brand" space within the usually tight and chaotic business timelines can also be very challenging. Here are some questions from the viewpoint of the company.
Company Questions:
How are employees utilizing workplaces? Can we create a visual heatmap of traffic flow?How can real estate maximize employee satisfaction and productivity?How can we optimize workplace layouts to increase space efficiency? How can we design future layouts that are responsive to user needs?Can we better understand work life balance and the impact on our employees?Can we reduce real estate costs by leveraging data insights?Can we assess the impact of transportation on employee productivity?What's the Solution?
Let us modernize our workplaces with technology that empowers our employees to answer emerging challenges. Through an orchestration of hardware, software, and social policy innovation, we can create shared real estate assets that respond dynamically to the specific needs and preferences of each and every employee. Here's how:
It starts with new hardware…
Why do we still use old school badges? Wouldn't it be great to be able to access our office with our smartphones or smart watches or even smart badges? Better yet, what if we were granted automatic access as we approach the door? Through proximity sensors, a user would not even need to remove his or her smartphone or lift their arm to enter. Great work has been done in this domain by MicroStrategy in their Usher offering. Modernizing the hardware that is securing our real estate resources is the first step in creating the future workplace. The process
… continues with the software needed to connect us with the hardware...
This is precisely the vision behind SmartPlaces, a wearable tech application produced by my company Light Insights LLC. SmartPlaces is a one stop real estate shop that is focused on intelligent, computer enhanced engagement of all employees with their workplace needs. It aims to connect us more intelligently with each other and the real estate resources all around us. Take a look at the video I created that showcases how the applications work. A user can reserve a desk within seconds and even get a map to help him or her navigate to the reserved space. They can log tickets for repairs with an intelligent, voice-driven concierge, and see how their daily health activities compare against those of their colleagues.
Whether using SmartPlaces or other offerings, software as a whole acts as the front end to the solution, integrating the badging hardware to our real estate assets and finally to our most important asset, our employees. The result is greater workplace efficiency, which means millions of dollars in cost savings for companies and higher productivity and ultimately a better experience for our employees.
One important lesson from the meteoric rise of Google, Facebook, Salesforce and other cloud companies is to never underestimate the impact of software applications. Software can act as the essential glue to a more efficient society. Applications can promote global communication, provide large amounts of analytical data, and serve as the backbone for artificial intelligence (AI) to help create actionable insights for all users. Here, I believe the Salesforce Einstein platform could present an interesting way to bring AI to the masses. Care should be taken to proactively address the (justifiable) concerns of employees of being watched or tracked by their employers. Anonymizing the data collection, ensuring data privacy, and providing transparency into the usage of the results will be essential in earning the trust of the end users. The journey to creating the future workplace
… concludes with social policy change.
Evolving our rules of engagement and optimizing how we distribute real estate resources to employees will likely be the most difficult yet the most important change to our workplace strategy. The truth is real estate solutions are not one size fits all. Functional variations, generational mindset differences, and idiosyncrasies of specific projects can dictate which real estate solution works best, and so we need our social policy to afford some flexibility. Portions of the workforce may have unassigned floating desks giving them freedom to work from anywhere at anytime while another segment of the workforce needs structure to keep the lights on. This social experiment into the sharing of resources has been pioneered by Ann Bamesberger at Genentech, Monika Fahlbusch at BMC Software, and others and will undoubtedly change the way we plan spaces.
Why Wearable Tech?
We always have some sort of technology on us wherever we go, whether it is a phone or a watch or both, and so leveraging this technology can provide a pervasive solution. Also, early research suggests that wearable tech can help drive better results. For example, 91% of Fitbit users said that their wearable device motivates them to be more active according to a survey sent by the Fitbit staff. Finally, wearable tech is fun and exciting and has a cool factor, and those are key ingredients for changing behavior. But behind the trendy looks and sleek user interface there is significant power. NFC readers and state of the art security measures allow for safe badging. Micro location tracking and GPS gives you location awareness, while activity and heart rate monitoring plant the seeds for reducing stress and promoting work life balance.
Smartwatches have been searching for that dare-to-be-great moment; workplace management could very well be that moment. To many, smartwatches are cool toys. They are luxury goods that double as a fashion statement. But smartwatches can also expand and become integral to managing our work environment.
Why Now?
The world economy is recovering with rapid employee growth, and so the real estate decisions we make now will impact our generation and generations to come. Based on my conversations with leaders in the real estate space, I believe that many employers are also re-evaluating remote collaboration and what it could mean for their workplace needs. According to Gallup polls, 37% of employees work from home when needed, a trend that has quadrupled since 1995. Finally the advent of cloud collaboration makes it the perfect storm for innovation and change and ushers in the dawn of the future of workplaces. That is all great but what can I do? Everything! We need your help because only together can we enlighten real estate and lead by example. We can be the change we hope to see in the real estate world.
I love hearing my readers' thoughts so please feel free to post respectful comments below to engage in debate, share insights on your experience, or ask a question. You can also learn more about SmartPlaces and Light Insights LLC through our website: www.ltinsights.com.
Noor is a passionate, motivated leader with a wealth of experience influencing innovation. His educational foundation was built at Duke and Stanford. At the world renowned SOM, Noor spearheaded engineering on the Al Hamra Tower in Kuwait and the Chhatrapati Shivaji airport in India. He transitioned to Salesforce where he devised the strategy for sustainable growth and profitability. With his world class team at Google, he created analytical products that yielded powerful insights for everyone. Now, Noor is looking to use his multidisciplinary background to establish Light Insights, a real estate strategy and investing company.