Take Back Your Weekends with Key Please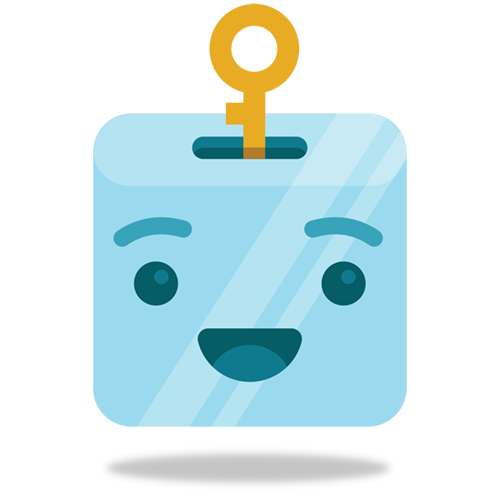 Finding and onboarding new tenants is a huge headache. The process devours time: answering the prospect queries, coordinating showing appointments, and driving to-and-from the property. And after all that work, half of the potential tenants won't show up for their appointment! Win your days back with Keybot, the intelligent leasing robot designed by Key Please.
What is Keybot?
The Keybot system helps owners or managers market, show, and lease rental properties from their mobile devices. The automated self-management technology provides access to a rental property. With Keybot, owners or property managers allow prospects to conduct self-showings. Once a long-term tenant is found, Keybot generates an access code for the renters. Maintenance workers access the property using a temporary code. No key is needed to enter the property.
Who needs Keybot?
Of the 44 million rental properties in the United States, non-professional landlords own about 24 million rental properties. These are people with full-time jobs managing properties on the side. After working at your normal 40-hour-plus job, do you want to spend your weekends showing properties or relaxing with your family? Keybot makes property leasing and management simpler and more secure.
Keybot benefits
Most prospective tenants are available for showings on weekends and holidays. Stop driving around town. Keybot earns owners more showings because prospective renters will see the property when it fits their schedule, not yours. The system sends notifications when someone is accessing the property and when they leave, keeping owners and managers in the loop.
After viewing the property, Keybot gathers intelligence from the potential tenant. If they're interested in submitting an application, Keybot will let the landlord know. The mobile app helps landlords automate lease signing.
Besides earning your evenings and weekends back, Keybot was designed with security in mind. Keybot verifies potential renter's identity before providing access by gathering data like their State identification and a selfie. The robot will not send a one-time access code to a potential renter unless their phone GPS proves they are actually at the property's location. All data is encrypted and uses SSL for digital security.
Plus, with Keybot installed, there's no dangling attached lock box on the front door signaling vacancy to the outside world. Stop worrying about maintenance workers locking up when they finish. The door automatically locks all the time, securing the property for you and your tenants.
Best of all, while Keybot is a mobile-friendly web application, no Wi-Fi or 3G data access is required to operate the system. This allows Keybot to work in low coverage areas and circumvents the need for the landlord to troubleshoot the lock if problems arise.
Keybot Works for Long-Term Tenants
Once you've secured a qualified tenant, rest easy. Stop late-night panicked phone calls from tenants who are locked out from the property. Simply assign your long-term tenant a permanent key code. When you need to provide maintenance vendors access to the property, assign the vendor a temporary code. The tenants have peace of mind knowing the Keybot always automatically locks behind them, keeping their belongings safe.
Engage with Keybot
Key Please is dedicated to combining smart technology with the right process, starting with the Keybot. The method is clearly working because Key Please's first batch of locks sold out in the St. Louis area. The innovative robot was selected from the St. Louis Startup Roadshow to attend the 2017 TechCrunch Disrupt San Francisco, September 18-20. Key Please has been featured on Jason Hartman's Creating Wealth Real Estate Investing podcast. Visit the Leasing Robot website to learn more about how Keybot can work for your investment properties.