Technology Leads the Way for New Real Estate Concierge Business Model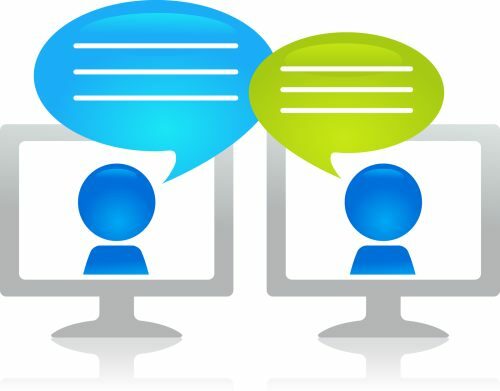 Concierge services are certainly nothing new, but they are certainly shaking things up in the real estate industry thanks to the implementation of new technology.
Rather than focusing on a single transaction, real estate concierge services are now striving to provide clients with a lifetime of service. After all, the purchase or sale of a home is often only one aspect of what is typically a far more encompassing experience. When an individual makes the decision to buy or sell a home, it could be due to a multitude of reasons, but it will often involve a move. Real estate concierge services recognize this and strive to provide an array of services to meet all of the needs a client may have.
Such concierge services usually begin from the first point of contact. While this has also been true in traditional real estate services, previous business models usually ended at the conclusion of the transaction. Real estate concierge services do not end with the sale or purchase of a home but instead extend for as long as the client owns his or her home. Such concierge services will also usually include assistance with coordinating a move. One of the most common challenges that a homeowner may face when buying or selling a home is getting home services set up. This can be particularly challenging when a client is relocating across the state or even across the country. Real estate concierge services help streamline that process. For instance, a real estate concierge service may leverage its valuable network to provide clients with access to best-in-class service providers.
The purchase of a home is often the single largest investment that most people will make in their lifetime. In recognition of that fact, real estate concierge services are now providing clients with regular updates to ensure that clients get the most from their investments. Digital newsletters and reports make it easy and fast for real estate concierge services to keep their clients updated on a regular basis.
Technology Provides Basis for Value-Added Services
While providing clients with a lifetime of service can certainly be a challenge, technology is now giving real estate firms the tools necessary to make it a reality. One of the ways that technology is making it possible for real estate professionals to provide such concierge services is through the provision of online document storage. Real estate transactions typically involve volumes of paperwork, such as HUD documents, closing documents, property surveys, and inspection reports. In addition, homeowners must keep track of documents related to various amenities, such as appliance warranties and operating manuals, etc. Add in various home insurance policies and HOA information, and the amount of documentation related to managing a home can become complex. The provision of complimentary online document storage is a value-added service now offered by many real estate concierge services that makes it much easier for homeowners to manage all of the documents related to their home.