Technology trends real estate companies should be aware of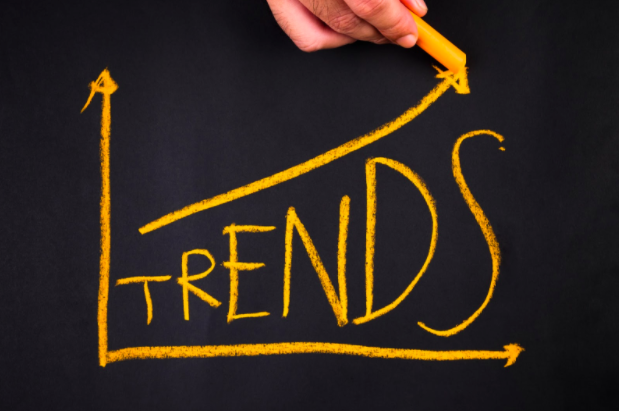 Guest Post by Niraj Ranjan, founder of Hiver
Like most other industries and businesses, real estate landscape too is being significantly affected by the technological advancements that we are making. We are on the brink of many interesting tech trends that are both exciting and course-altering.
Of course, real estate companies have already started embracing technology in simpler ways, such as using project management tools and marketing automation. But, in this piece, we talk about some of the bigger trends that are coming to completely alter your turf, in a good way.
Here we go:
Virtual reality marketing
Virtual reality has mostly been popular in the gaming world so far, but that is quickly changing.
Real estate companies have started experimenting with VR technology such as Oculus Rift, Samsung Gear, etc. As VR grows out of its infancy, it is going to significantly change your customer experience.
How so you may ask? Well, for starters your clients can have a fully-immersive virtual experience of their future homes, they can experiment with different home styling options virtually before making a decision, they can examine floor plans and have access to a full 360-degree view of the property at any time.
Your client can take a slow stroll through the balcony, walk through the wine cellar, stretch their hands to see if the kitchen is big enough etc. They can completely experience their home before it becomes a reality.
These virtual tours will undoubtedly enhance the whole marketing experience. VR, I believe, is one of the most exciting and interesting tech trends right around the corner for the real estate industry.
Big data and predictive analytics
By now we can safely assume that personalization is the key to success in any business, including real estate. Predicting what a customer/prospect might want from their previous behavior and offering these services to the prospect is slowly moving from being a business trend to a seemingly obvious expectation of the prospects.
Big data is the key to achieving this personalization and forecasting. It is, in fact, key to the success of your business. For instance, you can use your predictions to tailor your marketing/advertising message perfectly for a given consumer.
It helps you to access detailed information about a person and analyze their behavior in the past. You can then use the inferences from this data to understand what their future needs may be.
These predictions and forecastings will allow you to do very focused marketing efforts and eliminate all the time loss and energy loss that occurs otherwise.
Another big advantage of good personalization is that not only are the prospects going to do business with you, but they will want to do so in the future too. Hence, it can inspire loyalty as well.
Such predictive analytics allow you to factor in any number of parameters, which you couldn't have done manually. Even small details such as the life stage of the prospect, employment status, number of kids, marital status, demographics etc. can all be factored in to generate a list of rich targets for whom you have the data to provide a high-quality customer experience.
Smart home technology
Right about now smart homes are more of a luxury, but soon enough they will become an absolute necessity.
Actually, many realtors have already started including smart features in their properties and advertising these features as a unique value proposition to highlight themselves over their competition and this trend will only continue.
Home technology which was mostly available in the luxury condos previously is starting to seep into the mass market and is becoming more abundant.
For instance, people have started investing in tech such as smart lighting, automated door locks, etc. As more of these smart home products/tools make themselves available to the mass market, more and more people will start demanding properties which can or are already accommodating them.
Prospects will start wanting houses that can do more than provide a roof. They will want homes that can bring quality to their lives through energy efficient solutions, automation etc.
Many surveys already indicate that homes with smart technology sell faster. At the moment, smart homes are a strong differentiation point for your business and taking advantage of this early on before everyone starts offering would be a smart move.
Drone technology
Drone technology is the next big thing in the real-estate world. In fact, drones are already being used quite extensively by the real estate companies.
Drones help video makers capture brilliant aerial images of a home/property, record videos of the house and the neighborhood to give a full-scale picture to the prospects etc.
Although drones are a little on the expensive side at the moment, these unmanned aerial devices can be a great one-time investment that brings in excellent results. But soon enough, the drone technology will start becoming more ubiquitous and available to the mass market.
The main advantage of drones is that the aerial video shots can give a complete comprehensive view of the whole area to a prospect. This allows them to visualize the neighborhood itself in its entirety and then make an informed decision.
At the moment there are some legislation restrictions for usage of drones (to prevent any misuse that is), but real estate companies have found a way to use them by requesting for special waivers that allow them to use drones for real estate purposes only.
With the onset of the drone technology and its practical applications in the real estate industry, drone manufacturers are focusing more and more on designing easy-to-pilot, multi-featured drone devices in such a way that all you have to do is hit record and capture high definition videos.
Additionally, the bird's eye view provided by drones can help prospects to visually comprehend the size of the property.
Wrapping up
One important advice to take away is that try to embrace new tech as quickly as possible. The time gap between a technology just entering the market and it becoming a common tool is the golden period for a real estate business to take advantage off. Make sure that you don't adopt a technology not too early, before understanding how big or small it's potential is and don't adopt it too late either when everyone has already made the best out of it.
Niraj is the founder of Hiver (hiverhq.com), an app that turns Gmail into a powerful customer support and collaboration tool. Niraj works on programming, customer support and sales, and also contributes to design and UI.