Tenant Tracker Takes Important Step Toward Gaining Traction in Retail Real Estate Sector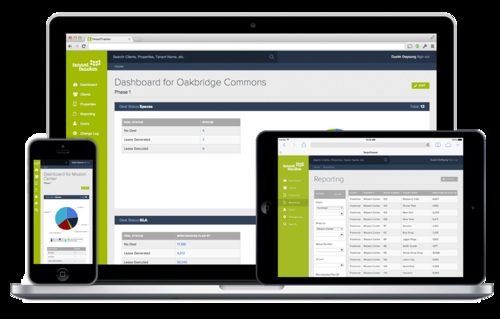 Startup software firm Tenant Tracker has recently announced taking an important step in terms of gaining traction in the retail real estate sector. A spinoff of DeveloperTown, Tenant Tracker has hired its first CEO, Keith Kleinmaier, to head up the rapidly rising firm. Kleinmaier, who also has part ownership in the company, is a native of Indianapolis and has prior experience consulting for an online shopping startup as well as operating a commercial real estate brokerage, Retail Realty, Inc.
Tenant Tracker is still relatively new out of the starting gate, having been founded just 18 months ago by Mike Kelly, a partner of DeveloperTown. The firm went on to sign its first client earlier this year and has since accumulated two more clients. With those three clients, Tenant Tracker now tracks details for 45 units. Among those clients is Starwood Retail Partners, based in Chicago. The firm owns a number of shopping malls.
Since Tenant Tracker currently has no direct competitors, the startup is able to occupy an extremely niche market. At the moment, there are no limits regarding who could use the services provided by Tenant Tracker.
How the Software Works to Benefit Retail Tenants and Landlords
Tenant Tracker's software is designed to track the activity of tenants from the time that a tenant signs a letter of intent until the time that the retail business opens. During the interim period, the construction phase could last as long as a year. In the past, this phase was typically tracked on Excel spreadsheets or even in paper notebooks. While technology in the commercial real estate industry has made significant strides over the last couple of years, this was clearly one area where technology was very much needed.
Thanks to Tenant's Tracker's software, the process becomes automated and is stored on a cloud-based platform, giving everyone involved in a project complete access to vital information at the same time. This makes it possible to move tenants into properties sooner while reducing the chance of penalties occurring. Landlords are able to benefit by receiving additional days of rent.
Users are able to take advantage of three pricing levels offered by Tenant Tracker. Those levels range from a per-project basis up to annual memberships. Users may also opt for a monthly subscription.
Future of the Company
The owners of the firm have stated they have plans to expand the current retail offering provided by Tenant Tracker to include industrial and office sectors, as well. Eventually, Tenant Tracker hopes to develop a program that would also extend to assist residential and multifamily investors.
Given Kleinmaier's background in the real estate market as well as technology, he has the unique blend of experience to help Tenant Tracker reach those goals while continuing its growth trajectory. The firm also employs a chief technology officer and director of marketing, but it plans to expand its staff as its client base grows.