tenantcloud helps ditch the paperwork for landlords, tenants and service providers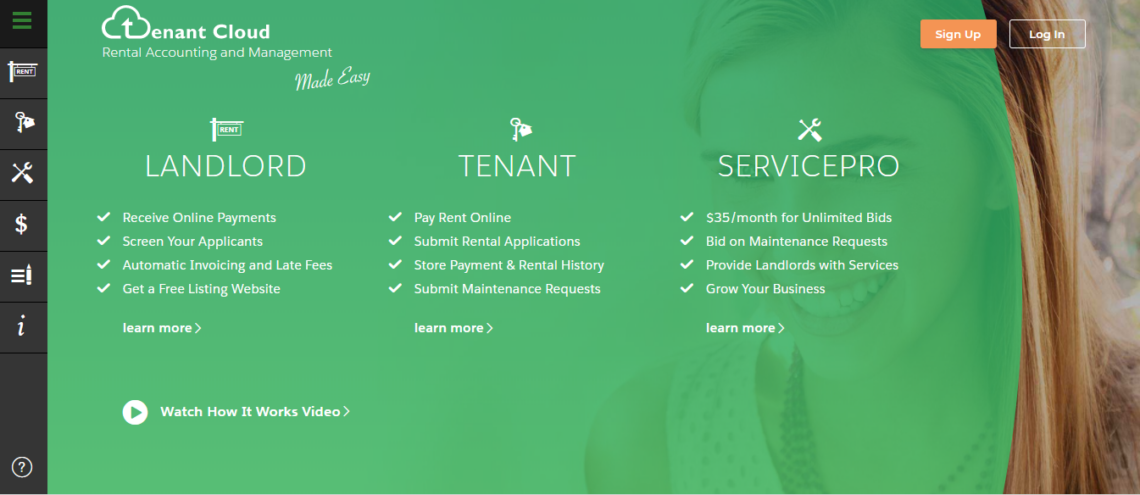 One of the many blessings of the digital age: the end of paperwork. The TenantCloud rental and accounting management platform digitizes paperwork obligations, making it accessible in one location. It also helps service providers market their businesses to both landlords and tenants.
Available on any device, TenantCloud provides landlords with one-click postings on multiple-listings sites, online applications, tenant screening, automatic invoicing, online payments, full accounting, photo-based maintenance requests, analysis reports, access to bids from local professionals, and more.
Its multitasking system allows for online rent collection, rental accounting, maintenance requests, payment tracking, and cloud storage.
Tenants benefit from TenantCloud too: it can help them search for properties, schedule a walkthrough, apply online, and track application status. TenantCloud offers verification, assuring that listings are legitimate, before an application fee, deposit and rent are paid. This keeps the entire TenantCloud community trusted and safe. Tenants are also able to purchase insurance, with a minimal of underwriting questions.
TenantCloud helps prospective tenants by giving suggestions and allowing landlords to send invites for listings that match a search criteria.
Tenants can also make automatic online rent payments with PayPal or Dwolla, through an online tenant portal. They can keep a record of all rental activity in a profile, including move in/out photos, rental agreements, payment receipts and more. This includes the ability for the tenant to request repairs, tracking the date and time of the repair project. Tenants are able to take a picture or video and send the request to the landlord from any device.
Coming soon on the platform: reputation monitoring (allowing you to gather positive reviews), bid requests for maintenance, and customizable reports for work orders.
Service professionals are also able to use TenantCloud to find new business with an online marketplace. They get a free online profile, send custom quotes, request reviews, and highlight skills and experience. The platform acts as a complete maintenance request management system, tracking each project's status and progress.Click here to find out more about TenantCloud.