The CREtech Reimagining Real Estate Hackathon Challenge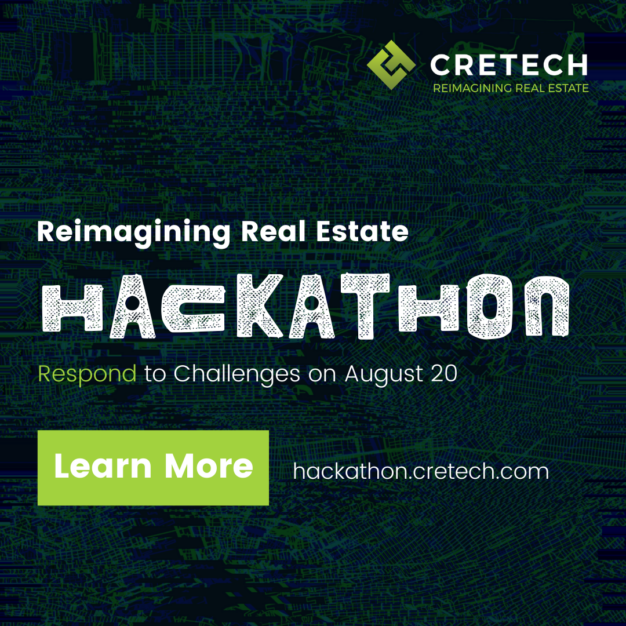 As of 9 AM this morning in New York, over 435 of you have registered from over 60 organizations and two dozen countries, and more are joining every hour. Over the next two weeks, we expect those numbers to more than double, as over 100 projects will be formed to tackle some of the most pressing problems in the world's real estate industry. Welcome to the CREtech Reimagining Real Estate Challenge.
Background
The world is in the midst of a crisis unlike anything we have experienced in our lifetimes. What began as a health crisis from the ongoing COVID-19 pandemic has transformed into a general crisis affecting every part of society. Entire industries are under threat. Governments are under pressure. Vulnerable populations are being pushed to the brink, and hundreds of millions of people may be driven into poverty. The issues are far too massive for individual citizens or even large organizations to tackle on their own, but we have the unique opportunity to harness the collective imagination, experience, and innovation of the world's real estate industry to solve some of the pressing challenges faced by our industry and society at large.
From theory to action – using hackathons to drive real innovation
I am a passionate advocate of the hackathon format for innovation, and over the years I have organized many around the world, involving nearly 20,000 people. Countless new innovations and companies have been launched as a result. Done correctly, a hackathon is a uniquely powerful platform for innovation for the following reasons:
A very tight time frame forces rapid decisions.
Low cost/low risk means more freedom to think creatively.
Teams can harness the combined expertise of highly diverse professionals, ideally with talent from many organizations. Something that we have seen over the years is that the more diverse the team, the more innovative and impactful the outcome.
The end goal for each team is a working product or service with real market validation. Theory is not enough. Action is not enough. Teams must deliver a new product or service.
In other words – go fast, go with maximum creativity, and create something real.
When conducted according to these principles, hackathons are one of the ultimate "learning laboratories" for innovation. And for this global event, not only will all of us be learning, but some of the projects that we create will make an impact on the real estate industry.
The format of the CREtech Reimagining Real Estate Challenge
The event formally starts today, August 20th in each time zone around the world and ends on September 10th in each time zone.
It is expected that all teams will work remotely, though there is no prohibition on meeting in person. Please follow local guidance for social distancing and use your judgment.
There are no awards, no judging, and very few rules. We are doing this for maximum benefit to the industry and the world. The more projects that succeed and make an impact, the better.
Projects should not be existing technology projects available for commercial sale – the point of the event is new innovation, not a forum for software sales.
There are four key concepts in the structure of this event: Organizations, Challenges, Participants, and Projects.
Projects will be presented for global viewing at the end of the event. Large real estate organizations around the world will be invited to sponsor or support the most promising projects after the conclusion of the event.
Information for participants
Please COMPLETE YOUR PROFILE, including links to your social profiles. This is absolutely essential, as it allows teams of people from all over the world to more quickly understand your interests, experience, and skills. This can help to build diverse, high impact teams, and it's especially important with a remote event, such as this one.
While it is not required, we highly encourage you to indicate your organization in your personal profile. If your organization has registered for the event, you will be able to select your organization from a list when you edit your profile.
As a participant, you can create projects, follow projects, and join projects. (Organizations create the challenges)
Information for organizations
The structure of this event is that organizations submit challenges to the world's real estate industry. You can submit more than one, directly from your dashboard after you log in as an organization user. Challenges can be related to any issue, whether public, private, non-profit, or commercial. They can be related to your organization or industry, or they can be unrelated.
We need your insight! Please submit challenges that reflect the unique experience and perspective of your organization!
Many organizations are interested in fielding teams for the event. This is done by first registering the organization and then asking interested staff to register as individual participants who may then indicate their affiliation with the organization in the participant profile. After registering, participants from the same organization can join the same project to work as a team.
Challenges
Challenges are just that – challenges. Currently, about 50 challenges that have been posted, with more to come. When you click on a challenge from list of challenges, it will bring up the details for that challenge, plus any projects that have been proposed to solve the challenge.
From the challenge detail page, participants can browse any projects that have been proposed for that challenge. Participants can "follow" a project or create new ones.
Projects
The heart of the CREtech Reimagining Real Estate Challenge is the "project". As described previously, organizations create challenges, and participants create projects. There can be more than one project per challenge.
A participant that creates a project is initially the leader of that project.
Participants can indicate their interest in a project by "following" the project. Participants can follow many projects. This is important for team formation, to help teams to dynamically assemble from among the participants that have indicated interest.
While the project creator is the initial team leader for purposes of starting team formation, project leadership can evolve as a project team is formed.
Project teams
The project creator is responsible for starting the formation of a project team.
There is no restriction on project team size. Remote hackathon best practices suggest a team size of between 5 and 10 participants, but this range may vary depending on the nature of the challenge and project. For example, a global project may need more members, whereas a narrowly focused technology application might need fewer.
There are no restrictions on project team composition. It is highly recommended that project teams be diverse, in every respect, including organizational affiliation, as this is proven to deliver better projects, but project team composition is ultimately at the discretion of the project creator. This means that teams can be 100% from the same organization or can be a purposeful combination of participants from selected organizations (for example, a law firm and a client).
We request that all project team members register as participants so that we will have an official roster of all project teams. Even if all project team members are from the same organization, all should register as participants (not just the project team leader).
Note for participants, with respect to project teams
More important than any one project is the spirit of this global innovation event. Please make the decision to contribute to the event first and foremost, and secondarily to your project team. To that end, project team formation is at the discretion of the project creator, and you may not be able to join a particular project team. Please view such as situation as an opportunity to explore challenges and projects that you might otherwise have overlooked. In fact, this is one of the unique powers of well-run hackathons – the dynamic allocation of talent. There is a project that needs you, and you can make a decisive impact. Adherence to this ethic is the means by which we will be able to generate 100 or more projects for the benefit of the industry and the world and deliver truly global impact. While we may be members of many distinct projects, we are one global team, from many countries.
Outside resources and inviting additional project team members
There are no restrictions on outside resources, whether individual, organizational, technological, or financial. Additionally, teams are free to invite additional participants to register for the event and join the project team. For example, it may be necessary to recruit participants with specific expertise, in order to successfully complete a project.
Publicity
Organizations are encouraged to publicize the challenges that they have submitted, plus the related projects that are formed to solve the challenges, via their normal PR channels, and especially social media.
Individual participants are encouraged to publicize their projects and related challenges via social media.
Registration after the event begins
Registration for the event will stay open throughout the duration of the event, in order to accommodate organizations and participants around the world that will learn about the event from the publicity generated as the event progresses.
Please feel free to encourage more organizations and participants to join. More challenges and projects mean more benefit for the world.
Completed project submission
The way projects are designed and presented is at the discretion of the project teams, albeit with some guidelines to help them optimize for the project presentation website where projects will be published. We will send additional guidance at the half-way point.
Here are couple of excellent examples from another global hackathon event:
2018 (Australia) https://www.youtube.com/watch?v=fcYY-Yhxqu8
2019 (Poland) https://www.youtube.com/watch?v=moCZ-1iGBcs
Ready, set…go!
This is a three-week event. Take some time to consider the challenges and projects that will start to form. It is not necessary to select a challenge or join a project team right away. Furthermore, since there are no restrictions on project team participation, it is entirely possible to join a project team even after it has formed. We expect more challenges to be published in coming days, with additional projects created and teams formed.
Good luck!
From all of us on the organizing committee, we wish you the best of luck in the journey you are about to undertake. If there is any way we can be of assistance to you, your project team, or your organization, please do not hesitate to contact us. We look forward to meeting many of you (virtually), and to the exciting projects that you will create.
Working together during this crisis, we will make a difference for our industry and the world.
Very truly yours,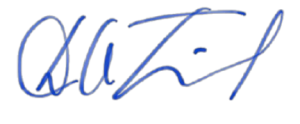 David A. Fisher
Co-Organizer, CREtech Reimagining Real Estate Challenge
Founder and CEO, Integra Ledger