The future technologies that will further change CRE behavior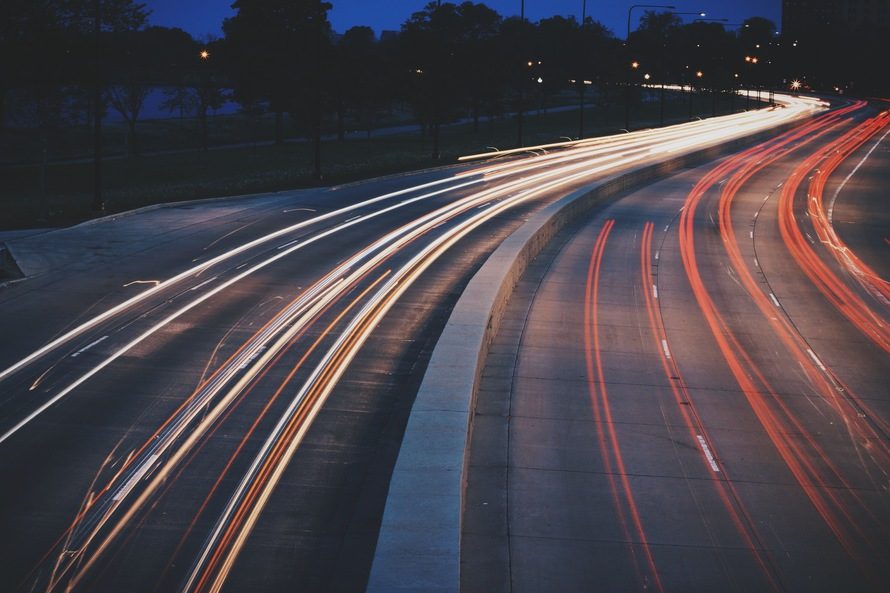 Guest Post by Tim Randall of Ten-X - an online real estate marketplace.
"The future ain't what it used to be" famously uttered by the wise and pithy baseball star, Yogi Berra is increasingly becoming a reality in the Commercial Real Estate (CRE) sphere. That future in 2016 looks radically different than it did even a decade ago and will be transformed again in the decades to come. And while the CRE landscape has changed irrevocably, the primary driver of these disruptions is constant…technology. "We are just in the early stages of technological innovations that are revolutionizing our industry," says Gordon Smith, general manager of Ten-X's commercial real estate division. "At Ten-X our business model is connecting buyers and sellers worldwide to search, list and transact properties completely online. The platform incorporates state-of-the-art technology and integrates real estate insight and expertise." And Ten-X is just one of a growing number of inventive brands that are reimagining what the CRE environment will ultimately become.
What is Next?
In just the last few months the phenomenon that is Pokemon Go grabbed global headlines. Now in a short time frame the technology behind it is playing a role in the CRE space as companies look to utilize augmented and virtual reality (AR/VR) technologies, according to a recent National Real Estate Investor piece. The ramifications for retail businesses are enormous, as are opportunities for brokers and investors as the technologies are improved and implemented into the CRE ecosystem. A recent story in Real Estate Tech News identified several 3-D and V/R companies operating in this space. Other innovators in this market segment include firms like Matterport, Floored and Iris, according to a piece by CB Insights, a venture capital and angel investment database. No doubt these companies will face growing competition, as the National Real Estate Investor story indicates that by 2025 "$2.6 billion in VR/AR software assumptions for real estate use and $1.6 billion for retail" are expected.
The broader story from this unique Pokemon Go craze is that the next innovative change can come from anywhere and across multiple sectors.
Segment Shake-Up
The CB Insights posting identifies 53 disruptors that are shaping the CRE horizon in a number of areas: listing and search services, marketplaces, tech-enabled brokerage, leasing-management software, data valuation and analytics, mortgage technology, investment, property/building management and property information.
A marketplace technology firm such as Ten-X is creating a whole new category of online real estate transactions. According to Smith, the platform "attracts potential buyers from around the world, with nearly 20 million visitors and 155 million page views across 112k properties listed in 2015. Our technology is taking traditionally offline CRE transactions and bringing the entire process online – from listing through due diligence to closing."
In other CRE segments, the next wave of change is likely already on the drawing board or in the mind of the entrepreneur, and investors are on the look-out for the next growth explosion. According to a story in The Real Deal, a New York real estate news site, $1.5 billion flowed to "real estate tech startups in 2015, a jump from the $1.1 billion in venture funding in 2014 and a more than 350 percent increase from 2010."
With dollar flow increasing to CRE technologies, the possibilities in "Technology developments—mobility, cloud computing, analytics and the Internet of Things, as examples—will have great influence on how properties are constructed, managed, sold, and leased," according to a whitepaper from Deloitte, the global consulting firm.
Secular Forces
Interestingly though, Deloitte's analysis may not look far enough, because demographic forces may be leading technology to its next evolution. Take Co-Working for example, the fast-growing office sharing CRE segment. Much of this trend is owed to the millennial generation's rising prominence in the workplace. According to the Deloitte whitepaper, "Millennials, who will comprise 75 percent of the workforce by 2030, prefer an open and flexible work culture that allows them to work anywhere, anytime."Companies such as WeWork and LiquidSpace are capitalizing on this mindset by developing sharing economy workspaces across the globe in creative and intellectual thought center geographies.
As the collaboration economy unfolds, the work sharing sector will continue to gain traction. Deloitte has forecast that "the average office space per employee is projected to decline from 250 square feet in 2000, to 150 square feet in 2017, and companies that have nimble workplaces would see a further decline to 90–100 square feet."
Conclusion
With so much disruptive capacity entering the CRE market, the certainty of change is apparent. However its nature, timing, force and impact are all unanswered questions. In combination, technology and demographics will transform the CRE industry, which will look drastically different as participants utilize strategic leverage in adapting to the changing complexion of the marketplace.
Tim Randall has been in Communications, Public Relations and Content Development for over five years. Core competencies include: media relations, content creation, branding, B2B, and stakeholder engagement. Industry experience encompasses: commercial real estate, healthcare, finance, food and restaurant, IT, technology services, and more. Tim has written hundreds of commentaries, whitepapers, media alerts, press releases, internal communiques and other content deliverables. He contributed to such leading sites as Commercial Executive, Arizona Executive Magazine, and Ten-X.