The News Funnel joins forces with CRE // Tech to create the largest tech content and event platform in the real estate industry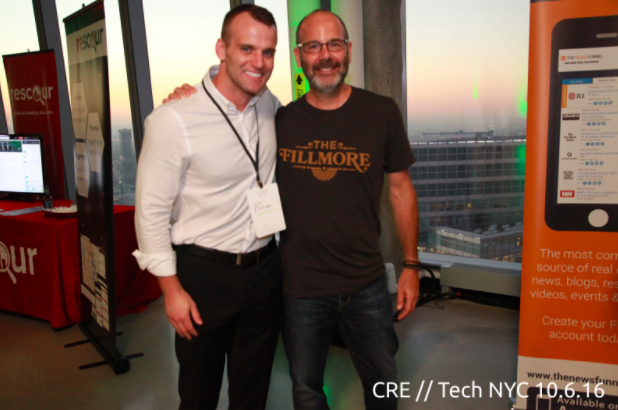 This week's announcement that The News Funnel has acquired CRE // Tech is yet another indication that the real estate tech sector is experiencing an era of rapid growth and consolidation. This is the third significant M&A transaction in recent times, coming on the heels of the mega VTS/Hightower merger and the acquisition of Floored by CBRE. Undoubtedly as the CRE tech sector undergoes continued growth and maturity, the deal flow will only accelerate in 2017.
Many industry experts, including The News Funnel's CEO, Michael Beckerman, are actually predicting that the largest brokerage firms will now be among the more active buyers going forward.
The News Funnel and CRE // Tech deal is significant in that it also reflects the consolidation in the content and event space. As more and more tech startups are challenged with gaining traction and market share, The News Funnel saw a significant opportunity in creating a multifaceted platform that ultimately bridges the real estate industry as a whole and the growing tech community.
Michael Beckerman commented, "At The News Funnel, we are now uniquely positioned to be able to offer two distinct platforms which have the power to leverage each other to help startups in ways never possible before. Our platforms will provide new opportunities to reach the real estate community at large and conversely, offer the real estate community access to all of the amazing tech solutions out there. CRE // Tech has done a brilliant job being the first to recognize the enormous potential the tech sector has to offer and its founder Pierce Neinken is truly a visionary in this space. We are excited to be joining forces and working with the CRE // Tech team to build a single source solution for events, content and connectivity for the tech and real estate sectors."
Pierce Neinken, founder of CRE // Tech added, "It's been an amazing journey building CRE // Tech over the past five years and I could not have done it without the support of so many inspiring people. This has been an incredible community driven effort. Over the years, we've received interest and opportunities to acquire CRE // Tech but Michael and his team have demonstrated that they are uniquely positioned to take it to the next level. The News Funnel and CRE // Tech share a vision of creating the largest CRE tech community built on innovation and connectivity. I am extremely excited to be working together with their team to take our platform to the next level."
Neinken will support the continued growth of CRE // Tech as a Strategic Advisor.
The News Funnel is planning on making significant investments in CRE // Tech and will be rolling out many new features and event expansion plans over the coming weeks and months.