The Real Estate Content Marketing Guidebook Launches Your Strategy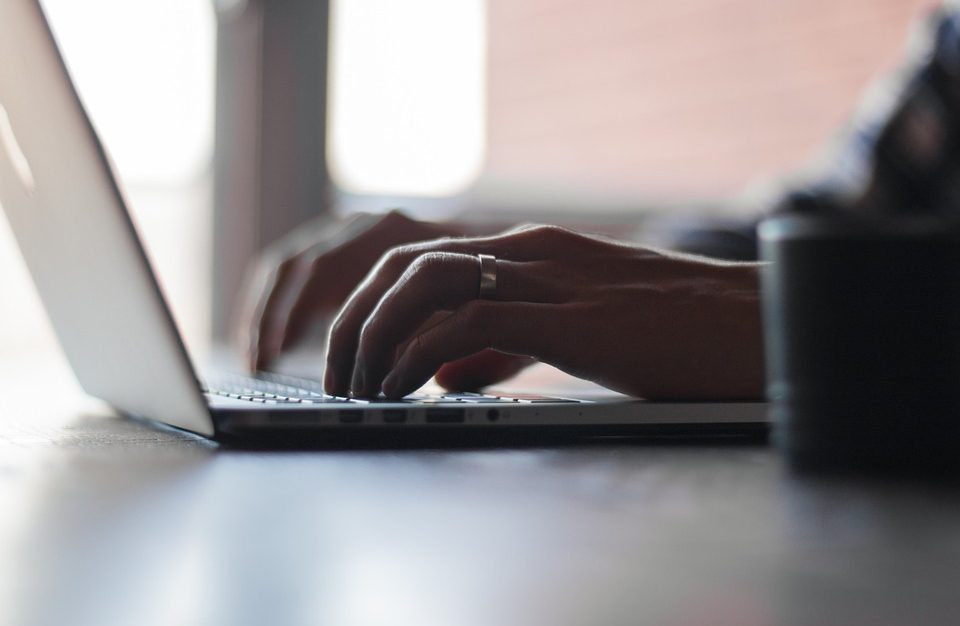 Need content marketing help? Enter
The Real Estate Content Marketing Guidebook
, the latest tool that maps how to create a successful strategy to build brands and generate new leads. The process covered in the book will help organically position tech startups and other real estate professionals as thought leaders in their fields. Gain insights from industry leaders and real world examples of content marketing. The Guidebook delves into all facets of content marketing including:
#1. The Importance of Blogging
Blogging is an essential component to a content marketing strategy. The guidebook explains what blogging will do for brands, highlights the steps to get started, and what successful blogs do to stay on top. Learn from Honest Buildings` Pauleen Nee what blogging can do for your traffic.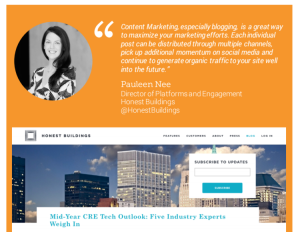 #2. Using Social Media
Social media builds connections inside and outside the industry. Each platform has unique strengths. The Real Estate Content Marketing Guidebook covers how to decide which platforms real estate professionals should use. By applying the highlighted tips to your strategy, become more effective with social media marketing. Real examples from social marketing leaders are included, such as the Twitter feed of Allen Buchanan, Principal Broker at Lee & Associates.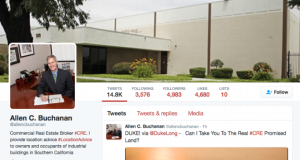 #3. Effective Content Distribution
Getting your content to your target audience is paramount. The guidebook provides insights into maximizing publication potential for the greatest possible reach of your content with tips from NAI Global Sr Vice President Lindsey Fierro and Mike Westgate, Vice President of Marketing at RealMassive.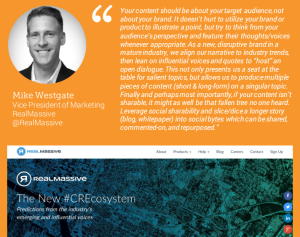 An active blog and social community is essential for successful real estate content marketing. The Real Estate Content Marketing Guidebook is the go-to reference for starting or repositioning your brand. The guidebook`s references and samples from real estate industry leaders back up the outlined best practices. Engage with clients faster by downloading The Real Estate Content Marketing Guidebook.