The Right Features Matter When Using Virtual Reality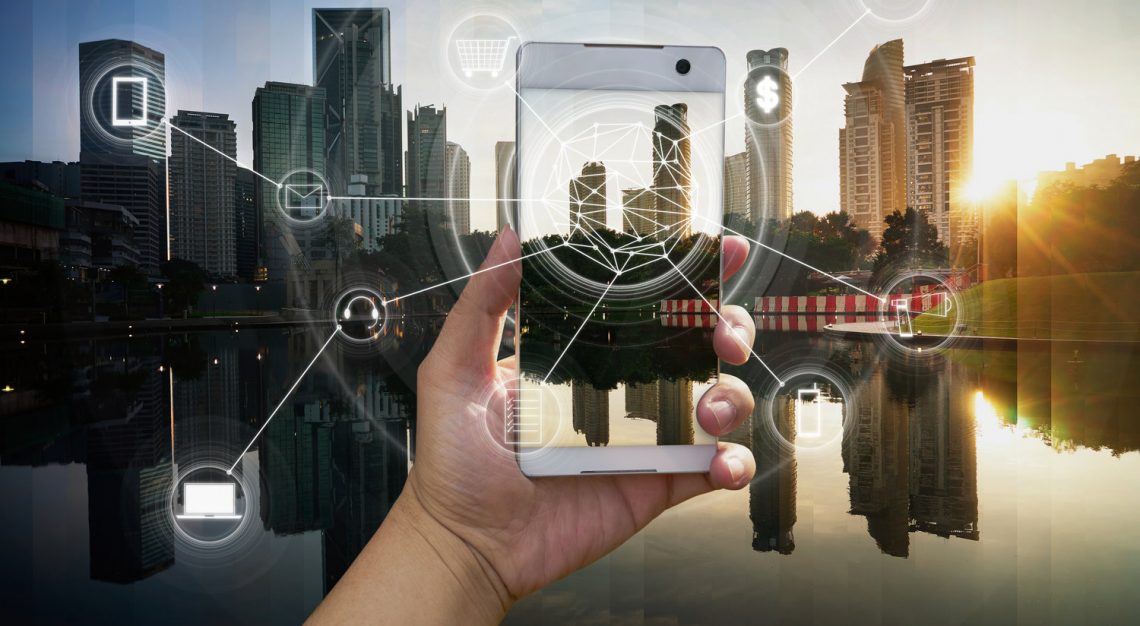 Ask any commercial real estate marketer to name the top three trends in marketing today, and virtual reality is guaranteed to make the list. Virtual and augmented reality tech continues revolutionizing how CRE professionals market properties. Startups like VirtualAPT, Matterport, VRGlobal, FeelEstate, tout the engagement benefits of VR marketing across the industry, but not much has been said about what features matter when using a virtual reality program.
Recent Accenture ConsumerTech Award winner VirtualAPT's team of scientists have invested thought and research into the differentiating features that matter. Their end-to-end virtual and augmented reality technology combines realistic experiences with robotic technology, fast delivery, and multiple platform optimization at an affordable, low cost.
What makes Virtual Reality successful?
Dimensions and scale are important in a virtual and augmented reality experience. Without a true user's perspective of the space or there is no real benefit between a 2D rendering and the VR scenario. Another facet to VR is the ability to navigate through any space in complete 360 degrees. Some cameras create blind spots or grayed out areas where they are unable to capture an image. "Stitching" multiple photos together to create a spherical image creates a distorted space. True virtual reality is an entirely immersive experience using high-definition video capture that imparts a real sense of proportion and flow within a space.
What to look for in VR/AR provider
If you're investing in VR technology, it's essential that your VR software is compatible with cutting-edge technology. Clients use everything from Apple to Google to Windows software on numerous different types of devices and sizes. The VR needs to work with all devices regardless of software and size. Some clients already have headsets, or agents may provide the headset. Again, these various headsets must be compatible with different operating systems and apps.
To go along with that, the captured VR space must be of the highest quality and compatible across devices. A pixelated or slow-loading experience can ruin the powerful impact of a VR/AR showing.
Capturing the space in VR varies by provider. Some experiences are stationary photos that a user clicks and drags through. Others are videos that incorporate the sights and the sounds of a particular space.
For augmented reality, users need to create and edit a space. Architects and developers will want to update details as plans change. For brokers, superimposing a client's branding into a space can help to sell the location.
Why VirtualAPT is Unique
VirtualAPT, a virtual provider for residential and commercial real estate spaces, relies on customized robots with a specially designed lens and depth sensors to accurately capture 360-degree video of a space. Their innovative technology is why they recently won the Millennial Shopper category in the 2017 Accenture ConsumerTech Awards. The immersive autonomous rovers "walkthrough" a space just as a human would, creating a realistic and customizable virtual tour. The real estate agent can appear in the video and guide the viewer through the tour or appear in stationary locations. As the agent highlights property information, the viewer can look around the video to visualize new spaces. The experience is close to a real property viewing as a VR experience gets.
Time matters. VirtualAPT knows clients can't wait a week for virtual reality to process. A fast turnaround benefits you and your clients. The all-in-one software and hardware provides consistent quality and accelerated production time for virtual and augmented reality experiences. Their roving supercomputers process virtual reality in real time, turning around spaces in 24 hours. The VR3 robot, available mid-2017, will have dynamic frame-by-frame stitching for an even better VR experience. Videos are optimized for multiple languages and multiple device platforms. Learn more by watching the demonstration video of a VirtualAPT tour.
How to Select Your VR/AR Provider
VirtualAPT understands that in commercial real estate, video technology benefits engagement and lead conversion, improving results in property rentals and sales. Having quality tools is crucial to creating unprecedented and dynamic virtual experiences.
The various virtual reality service providers currently operating in the commercial real estate space offer different features. Some include dollhouse style floor plans, cloud hosting, and MLS embedding. Others promise a self-created and managed experience using easily accessible hardware. A service like VirtualAPT marries virtual reality with a customized property showing experience. By asking the right questions and researching the technical merits of your VR/AR service provider, you will be in the best position to identify those VR features that deliver ideal images and messages in a cost-effective manner.